What is Private Mortgage Insurance?
Phil Ganz
/
4 Min Read
/
Mar 30, 2022
In this week's FoodiePhil adventure, I had the pleasure of eating dinner with one of my favorite people in this world, Keevin Geller, who also happens to be the author of "The Florida Series", which is posted on Makefloridayourhome.com! We ventured out to the Square Grouper in Islamorada, which has been around since 2003. They aim to provide a complete dining experience that includes a refined ambiance, best of the best service, and innovative cuisine.
(Mar 21, 2023)
Owned by Joint Hospitality Group, there are now four unique restaurants throughout the Florida Keys. We started things off with the waffle fries which were delicious and crispy. Next up was a Shrimp / Cheese / Jalapeno type of dip which was like a baked queso dish, and it was also very similar to a perfectly crusted grilled cheese. My favorite meal here was the Wedge Salad with candy bacon. Whenever you can add candy bacon to anything, I would strongly recommend doing that. Unfortunately, I was not able to eat my main course, which was Grouper. There was nothing wrong with the Grouper at all. I made the mistake of taking a bite of Keevin's dish, not knowing that there was a death pepper hidden in there. Nothing could help me, not even milk. My mouth was on fire and my eyeballs were on the table but luckily, I did recover from this after taking multiple Zantacs! Outside of the death pepper experience, this place is great. I can't give a #FoodiePhil rating because I didn't get a chance to eat the main course, but you better believe I'll be back for that review!

Where should I go next?! Send me your recommendations!
One of the most common questions that I receive as a Mortgage Loan Officer is, what is Private Mortgage Insurance (PMI)? Since many of the loans that we get done include PMI, we want to discuss what PMI is and focus on three key facts about Private Mortgage Insurance that everyone who is in the home buying process, or will be, should know.
1. What is Private Mortgage Insurance and what are the different types?
2. How much does it cost and is it tax-deductible?
3. When can I stop paying PMI?
1. What is Private Mortgage Insurance and what are the different types?
Private mortgage insurance is put into place when the buyer is not able to put down a 20% down payment on their home purchase. PMI is really for the lender's benefit, not the buyer. The main reason that the lender requires PMI is if you put down less than 20% on a home the lender is assuming additional risk by accepting a lower amount of upfront money, or a down payment as most people would call it. This can all be avoided if 20% is being put down on a home purchase. PMI doesn't prevent you from facing foreclosures or decreasing your credit score, but it does add another expense to your monthly housing payment. There are different types of PMI, and if you go the FHA route, these loans are backed by the Federal Housing Administration and they operate a bit differently compared to conventional mortgages, which we will get into shortly.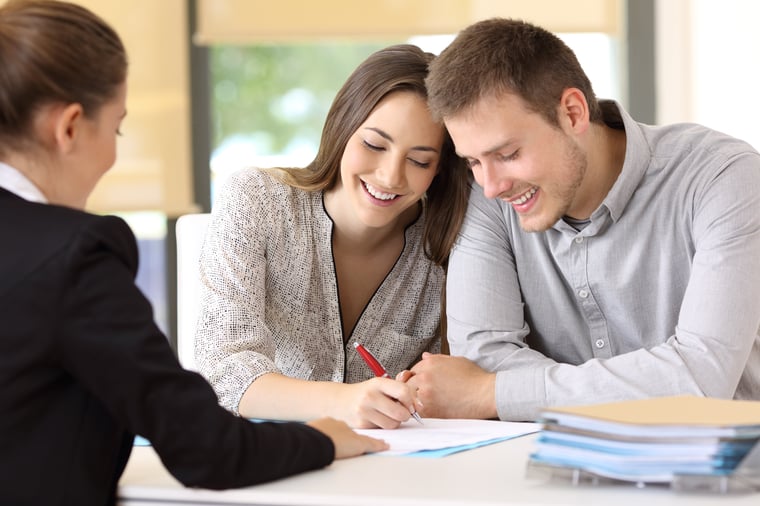 2. How much does it cost and is it tax-deductible?
The average annual cost of PMI typically ranges from 0.58% to 1.86% of the original loan amount. But there are other factors involved in determining the cost of PMI, and another factor that goes into this is your credit score. If you have a great credit score, you will get a lower PMI, but if your credit score is so-so, your PMI rate will likely be on the higher side. Other factors involved in determining the PMI monthly payment include the side of the mortgage loan, what the down payment amount is, and the type of mortgage. If the size of the mortgage loan is high, expect your PMI to be higher compared to a lower mortgage loan. If you were to put down a 15% down payment on a home, your PMI cost will be lower compared to someone putting down 5% on a home. Additionally, PMI can cost more for an adjustable-rate mortgage than a fixed-rate mortgage mainly because the rate can increase on an adjustable-rate mortgage, which also means the loan is a bit riskier than a fixed-rate loan.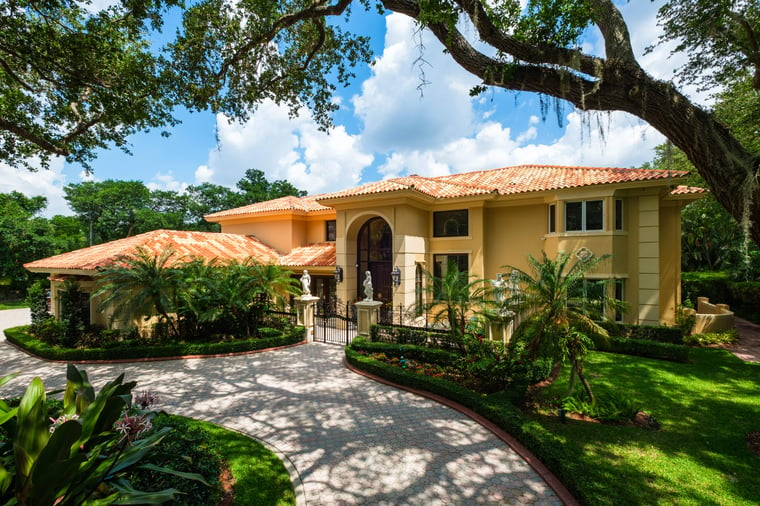 3. When can I stop paying PMI?
Many people ask, when can I stop paying PMI? It entirely depends on several factors. The best way to determine when you can stop PMI is based on what type of loan you are in. If you are on a conventional loan, PMI will fall off once you reach 20% equity in the home. So, if you put down a 15% down payment on your home, and you only need to build 5% more equity in the home for PMI to drop off, it really will not take you long at all. If you look at someone who is putting down 5%, it will take them several years for PMI to drop off, but it also depends on the size of the mortgage loan. If you are in an FHA loan, PMI will be there for the life of the loan, as these loans are backed by the Federal Housing Administration. Not only do you have private mortgage insurance for the life of the loan, you also have a Mortgage Insurance Premium (MIP), which is tacked on to the back-end of your loan. So, it is difficult for us to tell people when PMI will drop off because sometimes it can drop off much quicker depending on the down payment amount, but it can also stay on for the life of the loan, which is dependent on what loan program you are in.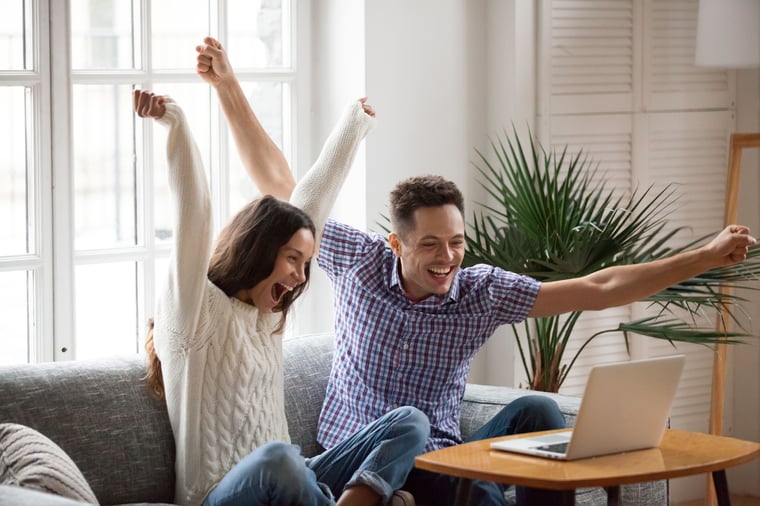 One thing that I've realized about being in this industry is many homebuyers only think about the mortgage payment, taxes, and homeowners' insurance when calculating their estimated monthly mortgage payments, however, many do not know that PMI is even a thing until they get into the home buying process and plan on putting less than 20% down. My best advice for people looking to purchase a home in the next couple of years is to do as much research as you can so you know what to expect when purchasing a home. Having another monthly payment that you are not aware of when you get into the process can really throw your plans off!
Interested in learning about becoming a resident in Florida or moving there? Read more.
We Want to Help You Buy Your Home Efficiently!
Get a $100 Amazon Gift Card When Fully Approved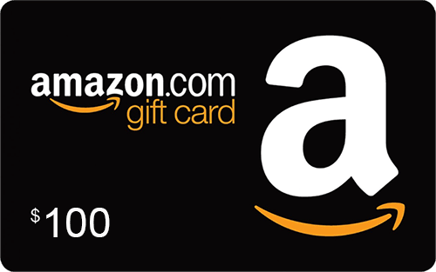 Become a World's Most Trusted Realtor:

There are many factors to consider when getting into the home-buying process. It's best to evaluate all options and to really make sure that now is the right time to buy a home. If you're only focused on the purchase price and interest rate, you're simply not ready to buy and need to evaluate more to make sure you are not wasting your own time. If you plan on expanding your family, do consider getting a home larger than you originally thought as it will pay dividends in the long run! If you would like to take part in a short interview for our next newsletter/blog please click here.
Are you a realtor, attorney, financial advisor, etc. looking to promote your services for FREE? Sign up here to be published on our website and get the chance to be featured in top publications such as The Wall Street Journal and Business Insider.
To learn more about the real estate market, check out our weekly newsletter where we talk about food, real estate, and mortgages! Got a question? Contact me today to chat with a financial advisor or discuss your next steps.