Learn About the Best Place to Buy a Home in Orlando, Florida

By Phil Ganz

Edited by Ryan Skerritt
8 Min Read
May 09, 2022
If you're looking for the best place to buy a home in Orlando, you probably wonder which neighborhood to invest in. Winter Garden, Sanford, Maitland, Lake Nona, Kissimmee, Oviedo, and Winter Park are arguably the best places to consider investing your cash. These areas boast plenty of amenities, large employers, newer homes, and friendly residential areas.
But before going into details about what each area has to offer, you'll discover why Orlando is an excellent place to live. You'll also learn how to get a good mortgage in the city from this guide. Read till the end for these exciting breakdowns:
Why Buy a Home in Orlando, Florida?
Every year, millions of people visit Orlando, FL, from different parts of the world to see its attractions. Most people don't know that there's more to the city than its booming tourism sector. Buying a home in Orlando comes with its advantages, and here are six of them:
Booming Real Estate Sector
As one of the fastest-growing US cities, Orlando boasts a booming real estate sector. The city's housing market, to be specific, has been having some exciting shifts.
In March 2022, Orlando's median home price was $361,000, a 4.6 percent increase compared to February's figure ($345,000). Mortgage rates were at 4.2 percent in March from 3.9 percent in February.
Consequently, housing sales increased to 4,100 sales in March from 3,198 sales in February. It took about 27 days for homes to sell in March compared to 30 days in February. These figures show that 2022 is the best time to buy a home in Orlando, FL.
Affordable Cost of Living
Orlando's cost of living is 3 percent lower than Florida's average cost of living, making the city an ideal place to buy a home. The city's cost of living is also 5 percent lower than the country's average, making it more affordable than other cities.
Factors such as the local real estate market, your career, and your average salary may affect the cost of living in any of Orlando's neighborhoods. Consider using a cost of living calculator to determine how your individual financial needs assess your cost of living in Orlando.
Beautiful Weather
As a city famed for its year-round sunshine, living in Orlando can guarantee you warm temperatures and a fantastic atmosphere. You'll feel like you are on vacation as an Orlando resident.
The city's temperatures rarely fall below 60 degrees. However, you should expect some tropical weather conditions like tropical rain and a sun-filled day.
Variety of Sports
If you're a sports enthusiast, you'll be pleased to discover the various sports played in Orlando. The city's downtown area boasts three stadiums and arenas filled with sporting events you wouldn't want to miss. The Amway Center is home to the Orlando Magic, while the Exploria Stadium is home to the Orlando City SC Soccer Team.
You enjoy a diverse set of traveling sports events like the Monster Jam World Finals, and WWE WrestleMania hosted at the Camping World Stadium. Full Sail University is home to the WWE Performance Center, which features upcoming WWE superstars, while UCF is home to the UCF Knights Games.
Plenty of Jobs
Orlando ranks among the cities with a lucrative job market (job opportunities and job security) in the US. Over the years, the city has recorded a reduction in unemployment rates and vast income-generating options.
Most of the large employers in the city hire people in industries like hospitality, entertainment, and sports. The biggest employers include Electronic Arts (famed for EA Sports), the Golf Channel, JetBlue, UCF, and Walt Disney World.
Major Travel Hub
With three airports (Orlando Sanford International Airport, Orlando Executive Airport, and Orlando International Airport), Orlando is a prominent travel hub for travel enthusiasts. You can access train services from Virgin Trains with their super-fast train line and Amtrak with train lines running through Orlando.
Bus lines in the country move through the East Coast and stop several times at Orlando. Other bus lines run through South Florida and Orlando. You can also find free shuttles across the city's segments when looking for affordable transportation.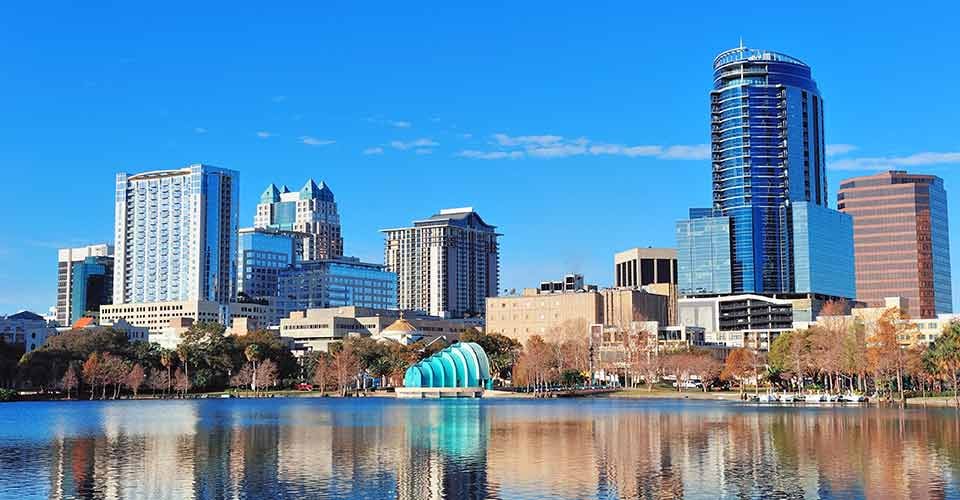 Best Places to Buy a Home in Orlando Florida
Finding an ideal area to invest in real estate is quite challenging with the options given. The city of Orlando offers diverse housing options that can fit your house-buying needs.
Though some areas rank high on specific lists based on affordability while others rank high based on amenities, find the best place to buy a home in Orlando from these seven options:
Winter Garden
Winter Garden is one of the family-friendly places to live in Orlando. It lies west of Downtown Orlando with quiet and peaceful neighborhoods that most people with families prefer. It features gated communities and brand-new plots if you're looking for the best place to buy a home in Orlando.
At the heart of Winter Garden's historic cobblestone streets lies various old Florida restaurants and delicious dine-ins. The area also boasts outdoor attractions that bring out Florida's beautiful nature. You may catch largemouth bass from Lake Apopka or enjoy hiking along the West Orange Trail.
Kissimmee
At the seat of Osceola County lies Kissimmee, an ideal area to buy a home thanks to the affordable housing prices. Kissimmee's neighborhoods have lower property taxes and lower home prices than the surrounding areas.
The Shingle Creek and Lake Toho are great for kayaking adventures that any nature conservation lover will enjoy. Perfect weekend getaway attractions in Kissimmee include Boggy Creek Airboat Rides, extreme Jet Ski, and Lake Tohopekaliga.
With a job growth rate predicted to rise to 39.80 percent and an unemployment rate of 5.2 percent, Kissimmee seems to have a sustainable job market. The area's average household income currently stands at $35,452 across over 17,000 households. Home values also increased to $239,500 over the years at a growth rate of 11.9 percent.
Lake Nona
Infamously known as Medical City, Lake Nona is home to some the highly specialized hospitals and centers. Its booming housing market is increasingly attracting property investors and home buyers across different parts of the country. The area attracts people looking to commute to their work premises in Orlando.
Lake Nona comprises two separate neighborhoods, with one having more affordable properties while the other having highly-priced properties. These homes lie on a 7,000-acre land once used as a golfing course. Most of the people buying these properties are from different socioeconomic backgrounds.
Lake Nona is adjacent to Walt Disney World, Universal Studios, Sea World, International Drive Area, and Moss Park, making it a lucrative place for property investment. Housing units in the area range from luxury homes to townhouses.
Lake Nona has a total population of 58,599 (30,058 being female while 28,541 being male). Homes sell at an average of $400,000, with the average square foot price at $170. The medium income for residents below the age of 25 is $36,091 and $63,956 for those between 25 and 44 years.
Oviedo
Oviedo is a community that lies near UCF (the University of Central Florida) with a pretty stable economy. The area attracts large employers and is convenient for property developers and investors looking to set up rental houses.
Though Oviedo carries a small-town feel with plenty of air-boat rides and a sustainable farmer's market, it is rapidly emerging as a city. The area boasts big employers such as Siemens and NES Global apart from UCF. It lies in eastern Seminole County with a total area of 16 square miles.
Oviedo is famed for a large population of chickens, recognized by paintings on road signs. It also boasts attractions such as Cup O' Pottery, Pappy's Patch, Oviedo Bowling Center, Sweetwater Park, and Friendship Park.
The area's median household income is $82,259, with over 36,000 residents and 8,556 households. The average home selling price is $287,700, which has grown by 8.2 percent. With an unemployment rate of 3.90, the area seems to have a sustainable job market.
Winter Park
Considered the quintessential 'old money' neighborhood of Orlando, Winter Park is a magnificent enclave with posh boutiques and museums. The area may appeal to you if you're an investor or a first-time homebuyer looking for a good home.
Thanks to its festivals, farmers markets, shops, and bistros, Winter Park is a hotbed for snowbirds and visitors. The area is projected to have a job growth rate of about 40.62 percent in the next decade, with the current unemployment rate standing at 4.30 percent. Its current population of 28,771 comprises 87 percent English speakers and 7 percent Spanish speakers.
Winter Park's median home price stands at $779,950, while the median square foot list price is $301. Home values are projected to grow at 3.2 percent in the coming years.
Maitland
As a luxurious suburban city, Maitland is a lesser-known but best-kept and wealthiest part of Orlando. It lies on the edge of Winter Park and is ideal for young professionals and families who want to live close to downtown Orlando in spacious homes. The community's extensive history is captured in many buildings and homes that maintain original facades.
Maitland boasts a lucrative housing market comprising ranch-style homes, mid-century condos, lakefront mansions, and apartments. Thanks to the diverse educational centers, playgrounds, boat ramps on lakes, sports facilities, and public parks, it is an ideal place for families. The Enzian Theater, which hosts the annual Florida Film Festival, lies at the heart of Maitland.
Sanford
Though it was once considered a sleepy town, Sanford got an upgrade that made it convenient for those looking for a place with a modern city look but a vintage pace and charm. The area boasts vibrant shopping stores, breweries, and restaurants that you can enjoy with friends and family.
The historic Sanford town quietly sits on the shores of Lake Monroe and lies close to St. Johns River. The city offers easily accessible boat ramps, thrilling water activities, and picturesque lakefront views with its rich biodiversity.
Sanford is home to the Orlando Sanford International Airport, which is the secondary airport for domestic and international carriers across Orlando. The airport makes the town convenient for business travels.
Getting a Mortgage in Orlando, Florida
The mortgage lending market in Orlando is diversified, with several big key plays offering competitive rates on a home loan. Mortgage lenders in the city favor borrowers who meet their set requirements, including a good credit score, long-term proven income stream, and ability to put 20 percent of the loan amount down.
If you're looking to buy a home in Orlando, FL, with a loan, here's everything you should know:
Review Your Credit
Most mortgage companies and banks rely on credit reports sourced from all three major credit bureaus to determine your creditworthiness. Since each credit agency reports differently, you may have a 660 credit from one agency and 640 and 625 from others. The middle score in these scores will be used to pre-qualify you for a loan.
Since the housing collapse occurred, mortgage lenders have been more strict on their borrowing requirements. Most lenders in Orlando, FL, require you to have a middle score of 620 if you're seeking an FHA loan and 660 for a conventional mortgage.
Your credit score is likely to drop every time a potential lender makes a hard inquiry to the credit bureaus on your credit report. If you aren't ready to get a loan, avoid filling out application forms since they may result in a hard inquiry.
Also, not all mortgage lenders and banks will work with your unique financial situation. Take time finding a lender with requirements that favor your case. It would help if you also used a home loan calculator to figure out what you can afford.
Have a Verifiable, Steady Ongoing Income
Mortgage lenders in Orlando, FL, require you to give proof of your continuous income stream before granting you a home loan. The income may stem from employment, self-employment, retirement benefits, or disability benefits.
Qualifying for a Mortgage If the Income Comes From Employment or Self Employment
Lenders expect you to document your employment income, whether employed or owned a business. A brief stance of unemployment may make it quite tricky for lenders to approve you for a loan since your income may not be stable.
At least two years of active tax returns are needed to prove income instead of pay stubs and W-2s if you're self-employed.
Qualifying for a Mortgage If You're Disabled
You have the right to use disability income to get pre-approved for a home loan if you're disabled. However, the mortgage company will need you to prove the type of disability you're having and whether the disability income is temporary or not.
For them to use the disability benefits as proof of income, you should prove that your disability is permanent.
Spare Some Cash for a Down Payment and/or Closing Costs
Create room in your budget for a down payment and closing expenses when shopping for a home in Orlando, FL. If you're savvy enough or working with a real estate agent, it's easier to find a seller willing to cover the closing costs. It would help if you also had cash for the appraisal fee and credit reports lenders require.
If you are short on finances, you may consider home financing options like USDA, FHA, and VA since they require fewer upfront expenses. Gifts and donations from friends and family members can also help you raise the down payment and closing costs. Since not all residential properties have to be bought with a down payment, be free to shop for home loans from different private or government-backed lenders.
The Bottom Line
Orlando is a beautiful city to work and live in, thanks to its wide range of attractions, affordable cost of the living, lucrative job market, and friendly neighborhoods. You may consider buying a home in one of its communities to enjoy a combination of suburban and urban living.
Now is the best time to look for a residential property in Orlando, FL, with hopes of buying it. Use the recommendations given in this guide to your advantage and have fun house shopping.
With over 50 years of mortgage industry experience, we are here to help you achieve the American dream of owning a home. We strive to provide the best education before, during, and after you buy a home. Our advice is based on experience with Phil Ganz and Team closing over One billion dollars and helping countless families.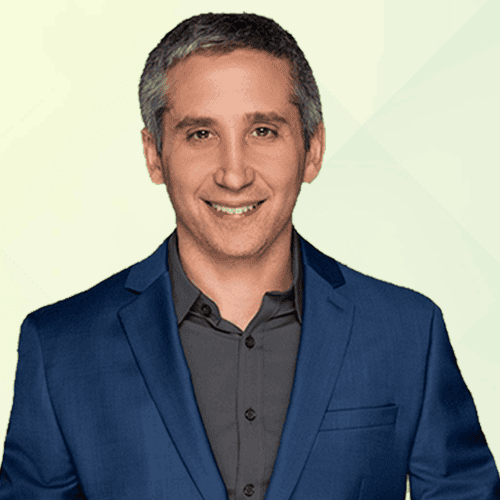 About Author - Phil Ganz
Phil Ganz has over 20+ years of experience in the residential financing space. With over a billion dollars of funded loans, Phil helps homebuyers configure the perfect mortgage plan. Whether it's your first home, a complex multiple-property purchase, or anything in between, Phil has the experience to help you achieve your goals.