PCS to Autec Complex Navy Base | Florida
Phil Ganz
/
8 Min Read
/
Dec 17, 2022
Changing your duty station can be stressful, especially if you hadn't planned. It is, therefore, advisable to prepare for the big move even before it comes.
Here we'll explain what you should know about PCS and what to do when the boss says it's time to move. You'll also discover the top five communities to find a house around Autec Complex Navy Base.
Understanding PCS
A Permanent Change of Station (PCS) is a transition between two duty stations or a duty station and a retirement home. If you're still in active service, your PCS will be between one duty station and another.
On the other hand, if you're proceeding for retirement or discharge, you'll likely transition from the last duty station to your preferred retirement destination.
Unlike a temporary military assignment, a PCS is a long-term assignment, usually lasting for up to 4 years if you're still an active-duty soldier.
PCS Travel Orders
PCS travel orders reimburse expenses you'll incur during movement to your new destination. The order clearly shows travel expenses for;
You and your family.

Storage and transportation of personal belongings and household items.

Allowances relating to overseas movement.
PCS orders may be classified in two forms as follows:
CONUS PCS - Contains orders to move to a destination within the continental US.

OCONUS PCS - Contains orders to relocate to a destination outside the US. Such destinations include Alaska, Hawaii, and other US territories.
Travel Allowances Reimbursed for a PCS Order
PCS orders may come without notice, but they also carry lucrative financial perks. When your orders arrive, you will receive travel allowances before relocating to your destination. In other instances, you will receive a travel card to cushion you against the hefty relocation expenses.
Below are government-paid allowances you should expect alongside your PCS orders:
Dislocation Allowance
A dislocation allowance takes care of your expenses due to relocation. Although the allowance is tax-free, the amount you'll receive depends on family status and military rank. A dislocation allowance can help you pay basic expenses like utilities and groceries.
Travel Allowances
The government will pay travel allowances to facilitate your traveling to the new duty station. The travel package, which also caters to your dependants' movement, may include:
Government airplane.
Government vehicle.
Bus, train, or air ticket.
Monetary facilitation of a private car.
Besides the standard travel allowances, you'll also receive daily payments for meals and accommodation before you arrive at your new station.
Temporary Lodging Allowances
Temporary lodging allowances will reimburse you for the expenses you'll incur while looking for a house or living in a temporary home until you settle.
Goods Shipment Allowance
The government will facilitate the transportation of your households and personal belongings to the new station. In addition, if you have a car, the shipment allowance will help you transport it to the new station if necessary.
What To Do When You Receive Your PCS Orders
So, you just received your PCS orders. Congratulations! Your next step will be planning how to relocate your family to the new duty station.
Before then, some key steps will come in handy.
Contact the Base Transportation Department
The first step after receiving your orders is to contact the transport department in your base for arrangement and briefing.
You can schedule a meeting with the transport office beforehand to prevent unnecessary delays. During the meeting, you can ask for clarification about the transport options available for the new duty.
Get a Brief About the New Base
Your new base will likely have a family center for relocation assistance. It is advisable to contact the office for any information that will help you relocate your family. It is also a perfect opportunity to get a briefing about your new station.
Contact the Housing Department in Your Base
The housing department is responsible for allocating and managing government-owned houses within the base.
If you live on base, you must notify the department of your relocation plan. That way, you'll know if there are any regulations regarding the house's upkeep before moving.
Obtain Financial Advice
Relocation will, no doubt, require adequate finances to facilitate transportation of your belongings, family, and dependents. Although the government carries a substantial financial burden, you still need to understand the cost implications.
Therefore, an appointment with your current station's finance department will be necessary. The finance department will give you a breakdown of the expected costs and appropriate reimbursement.
Military PCS and Relocation
Relocation is one of the tedious aspects of a PCS order since you must plan the logistics of moving your family, household, and personal belongings.
You may relocate to the duty station in two main ways.
First, you may opt for a Personally Procured Move (PPM) in which you exercise absolute control of the moving process. You'll coordinate and plan the entire movement without any logistics assistance from the government. The downside is that you'll handle most of the work, including finding a suitable transport means.
You could also opt for a cheaper option in which the government contracts a suitable mover to organize your transportation. Although you'll have little control of the moving process, a government-contracted mover will handle all the stress of arranging transport. The contractor, in this case, will pack your items and ensure their safe arrival at your new duty station.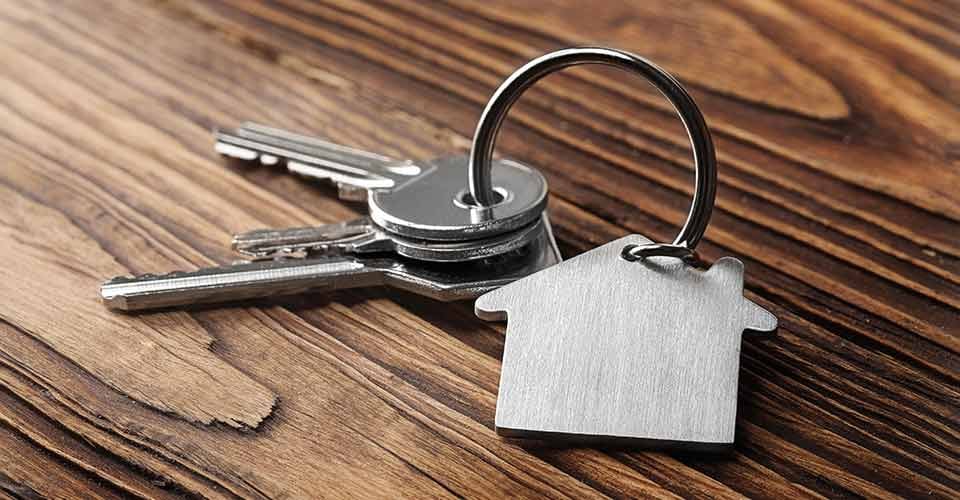 House Hunting Process When You Receive PCS Orders
Whenever a PCS comes knocking, the first task is finding suitable housing. The most important aspect is to begin searching for a house before you arrive at your new duty station. A successful process, however, calls for a house-hunting trip to the new destination.
Consider the tips below when organizing a house-hunting trip:
Maximize Your Permissible Leave
A Permanent change of duty station comes with a permissible leave, usually called house hunting leave. You'll be entitled to 10 days off work when you receive your orders to allow sufficient time for house hunting.
During the vacation, you can visit your new station, review suitable homes, and identify a realtor to help you in the search.
Consider Your Housing Needs
When searching for a house, decide beforehand your needs, priorities, and living standards. A suitable home will give you a roof over your head without compromising comfort.
Consider factors such as;
The number of living units.
Availability of quality schools for your children.
Your housing budget.
Pet-friendly policies.
Public transport and commute times.
A clear idea of your new neighborhood is a critical part of house-hunting. You may not know much initially, but a little information about the neighborhood will be necessary.
An excellent place to kick-start your research is the internet. Most online resources will give detailed statistics about crime rates, available amenities, living costs, and home prices.
Make Strategic Appointments
You should schedule appointments with specific offices within the community before relocation. For instance, if you have kids who attend public schools, you can schedule an appointment with the principal for guidance on finding admission for your kids.
Similarly, if you are keen on integrating with the locals, you may meet the leaders of community groups within the area for a brief interview.
Contact a Real Estate Agent
A real estate agent is an essential link between you and prospective landlords. Through an agent, you'll understand the local housing rates, available amenities, and suitable neighborhoods, among many other aspects.
An agent can also help you match your priority list with the available homes since they constantly update their housing inventories.
When looking for a real estate agent, experts recommend working with an agent who is conversant with military housing. After the first appointment, it is also necessary to remind the agent about your preferences so you get a perfect match.
Prepare Early Travel Plans
Relocating to a new destination calls for a prompt travel arrangement. If traveling by air, you should purchase your tickets early to avoid inconveniences.
You can also make hotel reservations if you'll be lodging before arriving at your new duty station. A travel agent will help you find an all-inclusive package that matches your needs.
Schedule a Home Tour
A home tour is best when your realtor has secured a house based on your preferences. The tour gives you an accurate description of your prospective home. Remember to carry a checklist during your tour to ascertain the house meets all your choices.
Living off base - Autec Complex Navy Base
Have you received PCS orders to Autec Complex Navy Base and thinking about living off base? Finding a house near the base would be a great way to shorten your commute time to work. Before then, here's a brief overview of the navy base.
The Autec Complex Navy Base
The Autec Complex Navy Base is an underwater military unit operated by the US Navy. The base is strategically situated in Central Andros Island, Bahamas, off West Palm Beach. The base supports many naval operations, including advanced weapons testing and underwater training operations.
Since its inception, the Autec Complex Navy Base has been the preferred installation for maritime preparedness, research, and undersea surveillance. Due to its noble purpose, the military base is home to a state-of-the-art weapon testing platform. However, its prime objective is to train captains and crew members of submarine vessels.
Currently, the navy officers and civilian contractors form the bulk of staff at the navy base.
What It Is Like To Live off the Autec Complex Navy Base
Military Housing is available to all service members regardless of whether they prefer to stay on or off base. Living on the base gives you the feeling of an urban lifestyle since you'll have access to healthcare clinics, shopping centers, post offices, and other amenities inside the base.
However, living off base offers multiple perks you would love to exploit. They include;
When living off base, expect a housing allowance to reimburse your housing expenses. The housing allowance is a monthly stipend according to your pay grade, number of dependents, and the living cost within the base.
If your new base is within an expensive community, living off base will grant you a higher housing allowance than your colleagues in rural areas.
Enjoy Massive Rent Savings
The best part about living off base is the possibility of accumulating massive rent savings. The trick is finding a house with lower rent than your basic housing allowance. You can then channel the extra amount into a savings account.
Invest in Real Estate
Do you wish to invest in real estate while serving in the military? You can achieve your investment dreams by living off base. Take a VA mortgage, buy your favorite property, and use part of the housing allowance to pay monthly mortgages.
More Housing Choices
Living off base gives you more housing options to choose from. You can rent a multi-unit property with extra amenities like swimming pools and garages at your convenience. Moreover, you'll decide where to stay, customize the house, and keep pets without restrictions.
Enjoy Discount Offers
Many local businesses around military bases offer discounts to serving military officers. Some restaurants, for instance, offer up to a 10% discount for a meal if you have a military ID.
Similarly, you can receive up to 50% discount when you buy items from certain shops using your military ID.
5 Best Places To Live Around Autec Complex Navy Base
Autec Complex Navy Base borders some of the best neighborhoods for service members. Here, you'll find homes with inspiring architecture, proximity to schools, and minimal crime rates, among other essential factors.
Here are the five best neighborhoods that will give you a thrilling experience around Autec Complex Navy Base:
Northwood
The Northwood neighborhood borders the Northern part of West Palm Beach. Here, you'll find historic art galleries, community events, and trendy restaurants to dine in your free time. The Northwood's location in downtown also means freedom from the noisy urban life.
If you have kids, you need not worry about schooling. The Northwood is home to top-rated schools, including:
Alexander Dreyfoos Junior School.
Pine crest Academy Four Corners.
Somerset Academy Middle School.
El Cid
El Cid is one of the high-end neighborhoods around Autec Complex Navy Base. Despite the relatively higher living costs, El Cid is an ideal settlement for every good reason. First, most homes have an appealing design, thanks to modern Mediterranean architecture. In addition, its proximity to schools and shopping centers means easy access to basic amenities.
Education standards are equally high, thanks to the ultra-modern learning institutions within the vicinity. Top among them include; Gulliver Preparatory School, Don Estridge Middle School, and Suncoast Community High School.
Grandview Heights
Grandview is an upcoming neighborhood with relatively newer homes at affordable rates. The community is a popular destination for tourists visiting the area to watch the beautiful attractions.
In addition, the eco-adventures, pleasant shopping experiences, and calm environment, make everyone yearn to settle in the neighborhood.
The Southend
Are you looking for an incredible blend of architecture and reasonable prices? Then look no further than the Southend.
The neighborhood features homes with varying modern and old themes. And what's more, the Southend is a preference of many home buyers because of its unique quiet surroundings.
Freeport
Freeport is a decent, quiet neighborhood on Andros Island. It borders other friendly areas and features excellent amenities you'll require for a comfortable style.
You'll have easy access to restaurants, pharmacies, banks, decent schools, and grocery stores at Freeport. Its proximity to Nassau also means you can quickly board the ferry to beat the traffic when necessary.
Bottom Line
Whenever you receive PCS orders to a new duty station, you'll have no option except to relocate. Finding a suitable neighborhood off base may seem an uphill task, but with a few considerations, you can find an excellent place to settle.
First off, maximize your permissible leave to kick-start the process. Identify a suitable neighborhood and conduct in-depth research. Afterward, contact a realtor to find the right home. Finally, make advance travel arrangements to avoid unexpected inconveniences.