PCS to Eglin Air Force Base | Florida
Phil Ganz
/
9 Min Read
/
Nov 23, 2022
The Eglin Air Force Base is located in the Florida Panhandle and has more than 42,000 active-duty military personnel stationed here. The base is also home to the U.S. Air Force's Thunderbirds demonstration squadron and the U.S. Air Force's F-22 Raptor fighter jet demonstration team.
The base relocation program at Eglin Air Force Base is a permanent change of station (PCS) and relocation transfer program. The military PCS program allows you to move your family anywhere in the United States. The process is designed to afford families the best possible support for their loved ones on active duty and their family members who are being moved.
You can also choose to move your family overseas if you wish. The Department of Defense (DoD) pays for all airfare and lodging costs for you and your family members while your loved one travels from one location to another.
Eaglin Air Force Base is a large-scale housing community with a high demand for new homes. This can make it difficult for prospective homebuyers to find the right home for themselves or their family. However, there are still ways that you can make your search easier by learning about some of the factors to consider when house hunting around this area.
If you're looking for a home near Eglin Air Force Base, here are some factors you should consider when hunting around this area. But first...
What is PCS?
PCS stands for Permanent Change of Station. A PCS is a movement of an individual or group of individuals from one military assignment to another, usually with a temporary change in the station but without the movement of their families. PCS can also describe a Permanent Change of Station (PCS), where personnel and their families change their permanent domicile by moving to a new location.
This is the move that a soldier must make when they are assigned to a new duty station. If you are moving to Fort Bragg, North Carolina, it will be a permanent change of station.
Your new duty station is there, and you must set up your new home and job in that area. A PCS is different from a TDY (Temporary Duty Assignment).
You can have a TDY assignment but still live at your previous duty station. For example, suppose you were stationed at Fort Lewis in Washington State and now go to Fort Bragg, North Carolina, as part of your PCS assignment.
In that case, it's considered a permanent change of station because you won't be able to move back home after completing this assignment.
The military must relocate every few years for real estate, population changes, and other reasons.
Relocation may occur under the circumstances such as force structure reductions or peacetime drawdowns, which have been called "legally" forced moves by some authorities. In addition, there are many instances where personnel is "voluntarily" relocated due to family relocation or personal reasons."
A PCS can be triggered by one of the following:
The need for more space or better facilities.

A change in operational requirements (for example, a requirement to move closer to family members).

A change in career path (for example, transitioning from an enlisted member to officers status).

The need for reassignment within the same unit (for example, if someone is being transferred from one position to another within the same unit).

Population shifts.

Changes in the availability of housing at a specific location.

The need for personnel and equipment transfers.

Security concerns include overseas deployments, regional conflicts, and domestic terrorism threats.

A need for personnel redistribution due to budget cuts or reductions in force (RIF).

The need for more training opportunities.

The desire for greater career progression.

The desire for better family quality-of-life amenities.

The search for improved access to health care services, etc.
What Military Documents do you need to Live off base?
As part of your PCS, you must move with your family members and civilian belongings from your current duty station. You'll also need to get your military documents in order. This includes:
Authorization Form - If you move to a new location, you will be given a Form 1033-PDS and an airlift authorization. The 1033-PDS is the official documentation of your move, and the Air Force will forward it to the Military Department that oversees your new duty station. The Air Force also requires that all PCS moves be made through VETS' database system.

Military ID cards.

Healthcare records (including immunizations).

Marriage license and certificate.

Driver's license and other state licenses, if applicable.

Proof of address (utility bill/bank statement).

Sufficient Funds - If applicable, money for household expenses, including rent or mortgage payments. The military does not pay for housing off-base. If you live off base and are renting, check with your landlord to confirm whether they require a security deposit from military personnel before they agree to rent the unit.
Living Off Base - What Does A Permanent Change Of Station Move Entail?
Living off-base is your only option if you are deployed to a remote location. When you decide to move off base, your family will need to evacuate their current home and relocate to a temporary housing unit until a permanent home can be found.
A PCS to Eglin Air Force Base move is a permanent change of residence. It involves relocating your family, pets, and belongings to a new home while continuing to pay current rent and utility bills. The relocation process can take up to 60 days, depending on the distance between your old and new home and other factors.
While you wait for your PCS orders, you will continue to live at your current residence until you officially relocate. You may need to pack up your house and move out several months ahead of time, but most families find this period easier than moving after they get their orders.
A permanent change of station move entails a lot of work. You must pack your belongings and move them to the new location. You will also need to find a new place to live and get all your utilities turned on at the new place. If you're thinking about living off base, here is what a PCS to Eglin Air Force Base move entails:
Preparation - You will have time to prepare before leaving your new assignment. This includes ensuring all your belongings are packed and ready. You should also consider what type of home you want and ensure that it is in a community with good schools for your children.

Packing - Many items need to be packed before moving, including furniture, clothing, electronics, and personal items such as toiletries, books, and toys. You may also need to pack photos or mementos from your previous home.

Moving Day - This can undoubtedly be one of the most stressful days of your life if you don't know where you're going or how long it will take for your family members to arrive at their new location.
It would help if you also planned for any medical issues and ensured that you cared for them before leaving. Otherwise, you could be in for serious problems once you arrive at your new duty station!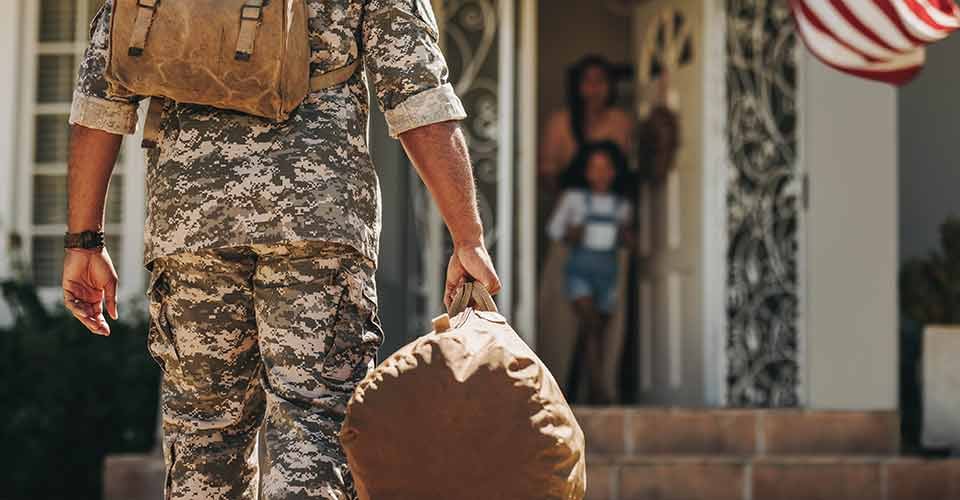 How To Find The Best House In Florida After Your PCS to Eglin Air Force Base Move
If you are currently stationed in Florida, you may be interested in learning how to hunt for the best house when getting new transfer orders to a new station.
Now, if you are getting orders to a new station in Florida, finding a house is among the crucial things that will come up on your to-do list. This can be a daunting task. The housing market in Florida is very different from that of other states. When you are getting a new transfer to your new station, there are a few things to consider when hunting for the best house.
First, you need to find out what your new military post is. You should download the map of your new station. This is vital because it will help you find a house close to your job and school.
The next step in finding a house is to find out what kind of housing you need. Start by deciding what kind of house you want. Do you like country living or an urban area? Do you want proximity to the beach? Then, you need to list all the houses you are interested in and start looking at them. If you are new to the military, it is also essential to find out if you will be allowed to bring your car.
Afterward, it is essential to invest in finding a realtor that can help with your search. Many websites give tips on how to find a good realtor, so it's worth taking the time to research this before starting your search. You can use sites like circlerealty.com and realtor.com for assistance in finding a good realtor in your area or get online and type in "military relocation" or something similar into Google or Bing and see what comes up.
You can also look through the housing website to see what's available near your new post. This website has pictures of houses and apartments in different areas so you can get an idea of what kind of place you want to live in before actually going out there and looking at it in person.
Note - Some of these sites will have reviews from past clients and testimonials from realtors about their experience working with military families during relocations or moves. The more information available about an agent, the better prepared you should be when choosing one for your needs.
In addition, you need to know how much money you are willing to spend on a house. The best way to do this is by determining how many years you intend to live in the house. If you want a home that is affordable but not too affordable, then make sure that there are no homes for sale near your job or school.
If there are no houses for sale near your position, try talking with friends and family members who have recently relocated from their homes in another state. They may have some ideas and tips on what kind of houses they liked and didn't like about their new homes.
House Considerations
When buying a home, many factors go into finding the right place for you. You must ensure that the neighborhood has amenities such as schools, shopping centers, and other community venues where you will enjoy spending time with your family.
There are a handful of considerations when getting a new transfer order. You also need to consider what type of home you want and what kind of location it should be in so that your family can get out and enjoy what the city has to offer!
Here are some tips for finding the best house:
Make sure it is in a good school district. The schools will be your most significant expense, and you want to ensure you have good schools nearby. There are several elementary schools within commuting distance from Eglin Air Force Base where children can attend school to get an education before going to high school or college. If you're looking to buy a home near Eglin Air Force Base, consider buying one with access to good public schools so your children can attend them.

Make sure there is a lot of open land around the house so you can hunt, fish, or play outside when needed.

Make sure the house has lots of space for all your family members to live comfortably and not feel crowded or claustrophobic.

Ensure ample room for guests to stay with you if they want to come over or stay overnight while visiting their families in other parts of the country/world (such as military family members).

Make sure that there is enough space outside so that you do not have to worry about your children being hit by cars while playing in the front yard or driveway, etc., when they get older (essential if you have any minor children).
Top 5 Best Places To Live In Florida after a PCS to Eglin Air Force Base Move
There are many reasons why military families move to Florida. The state is a fantastic place to raise kids and has an affordable living cost. It's also among the best places in the country for military families due to its proximity to bases and other military housing options.
Florida is home to numerous military bases and a great spot to live, especially if you're looking for a military-friendly community.
Florida is a great place to live, but it's not the only state with beautiful scenery and warm weather. The military's a significant presence in Florida, and many make their homes here.
If you're looking for a great location that guarantees you live close to family and friends but far enough away from the everyday hustle, consider moving to one of these five cities.
Is one of the most popular destinations for military families, and with good reason. It's a stunning place to raise a family, and the Tampa Bay area offers excellent schools, job opportunities, and recreational activities. Plus, it's close to Fort Myers and Naples.
Fort Myers is a little less expensive than Tampa, but it still offers many benefits to military families looking for a great place to live. Fort Myers is home to Eglin Air Force Base, which is still an active military community. The area also has some of the best schools in Florida.
Has been called "the Venice of Florida" because of its beautiful beaches and picturesque neighborhoods. It's also home to Naval Air Station-Cannon Beach, which offers housing discounts for military families.
Naples also has some of the best parks in Florida — so if you're looking for an outdoor activity or want to hang out with your kids at the park all day long, this may be your perfect spot!
Jacksonville
Jacksonville is home to Camp Blanding, a U.S. Army training facility with over 25,000 acres of land and more than 20 buildings on site. Several military bases near Jacksonville also exist, including Naval Station Mayport and Naval Air Station Jacksonville.
Many civilians choose Jacksonville as their home because it has plenty of amenities like beaches and parks that appeal to families with children who enjoy outdoor activities like fishing or hiking. There are over 100 miles of trails within the city limits alone!
Jupiter
One of the most popular cities for people stationed at Naval Air Station Jax, Jupiter is located in Palm Beach County.
One of the best perks about living in Jupiter is its abundance of restaurants and entertainment venues – including bars like The Jupiter Pub (a popular spot for sailors), as well as concerts at the famed MoonShell Theater or on the beach at The Queen Mary.
Also, don't miss out on catching a game at one of Jupiter's two pro baseball stadiums - Roger Dean Stadium or Jaxson Park.
Conclusion
Moving from one place to another can be a hassle. In particular, Living off-base for a Permanent Change of Station (PCS) move differs from simply moving to another city or state. You'll need to arrange your daily living needs and ensure you're prepared for the new home environment.
It involves all the details of packing, transportation, and unpacking. But it also entails a lot of work and planning. This is why some soldiers get married to their first duty station, so they don't have to move again.
In this case, military families can be pretty happy because they know where their loved ones will be stationed next. Doing so, however, comes with its costs. Some opt to do it, while others find themselves stuck with no choice but to stay at their current location.
However, moving to another state doesn't mean you need to leave everything behind and start fresh. If you are in the army and looking for a new duty station, you should know that you have options for relocating your family with you, and with this guide, your process should be substantially smoother. Happy Relocation!