PCS to NS Mayport Navy Base | Florida
Phil Ganz
/
8 Min Read
/
Dec 01, 2022
You will also find some of the best neighborhoods around the Mayport base.
What Is a Permanent Change of Station (PCS) In the Military?
A Permanent Change of Station, PCS, is an order given to a service member or unit to move to a different duty station. PCS orders come with a set of terms and will often specify essential details like whether the move is accompanied or unaccompanied and how much of your stuff you can move with. It will also state whether the move is OCONUS or CONUS.
CONUS means the move is to a different duty station within the Continental United States, while OCONUS means an overseas station (outside the Continental United States). An OCONUS move is much more stressful and complicated because of the logistics involved, especially if it is accompanied.
Thankfully, all costs and resources are provided for by the military. The orders will also specify whether or not you will return to your old station or proceed to a new station.
Unlike TDY (Temporary Duty), PCS is long-term and lasts two to four years. PCS orders can be given any time of the year but are often given around the summer (from 15th May to 30th September).
What Does PCS Move Entail?
Once your PCS order is authorized, you can choose to cater for the move and then get reimbursed by the military (Personally Procured Move), or you can have the entire move handled by the Transportation Service Provider approved by the military.
Personally Procured Move
The best thing about the PPM is choosing when and how to move. With this option, you will handle your packing and shipment, and the government will reimburse you for the move.
They, however, do not refund the total amount but up to 95% of what it would have cost to use the TSP. The good thing is, if your move costs less than this, then you can pocket the difference.
Government-sponsored Move
For this option, the government will be in charge of packing and moving your belongings to your new station. They will do this through a Transportation Service Provider (TSP), but you must fill out a request through the United States Transportation Command to initiate the process.
Using a TSP is less stressful as you only have to slot a date for your move, initiate the request, and wait for the big day. There are, however, certain restrictions you should be aware of, like weight limits. TSP also doesn't cover pet transport. You'll have to bring your pet along out of pocket.
Also, you will have to cater for the transportation of your vehicles if the move is CONUS, and it will cover only one truck if the move is OCONUS.
The House Hunting Process for Military Families
House hunting for military families isn't far, much different from regular families. The process is the same, except that you may only have ten days of permissive leave to do everything. Here are a few tips to help you navigate the process:
Align Your Finances and Set a Budget
The first thing you want to do is put your finances in order. This means setting a realistic budget based on your BAH and your mortgage pre-approval. Getting your mortgage pre-approved is the best way to put your budget in perspective because you will know how much you can comfortably afford to purchase your home.
There are many mortgage loans, but a VA loan is most likely the best for you for several reasons:
It is assumable, which means when your time for a PCS move comes, you can sell the house and have the mortgage transferred to the new owner, then take up a new mortgage for your new home.

It does not require a down payment. It is 100% financing.

It has better interest rates and terms than FHA and conventional mortgages.

A lower credit score is required.
Plan to talk to a loan advisor to help you get started with the application. They will also help you through the entire purchase process until your loan is approved. Keep in mind, however, that VA loans are essentially for homes considered to be primary residences.
You should not worry about not qualifying for a VA loan because they are tailored to make it easy for service members to qualify. First, fill out the certificate of Eligibility (COE) to determine whether you are eligible.
Determine Your House Needs
Make a list of the essential amenities (non-negotiables) to have nearby and vital factors like school, commute, and crime rate, among others. This list should help you narrow down to a few neighborhoods.
That's not all. You will also have to determine what type of house you'd like, how big, how many bedrooms, whether you prefer a storeyed house, and whether you would like a house in the suburbs or rural areas.
These details will guide your realtor in finding you the best house. Of course, your preferred family lifestyle will determine much about the house's needs, so you'd have to discuss these with your spouse beforehand.
Consult Real Estate Agents
The best thing you will ever do for yourself during this time is to find a realtor. A realtor is familiar with and knowledgeable about the neighborhoods and is aware of the price market. This means they can negotiate a better price for you. They also help make the entire process less complicated and daunting, helping you focus more on the move than house hunting.
Success with a realtor starts with finding a good and reliable agent. Talk to your friends who've been through this journey to recommend some.
Referrals work great when it comes to selecting a realtor. Choose at least three realtors and then narrow down to the best by comparing their experience and specialty and interviewing them. Also, check their website and online profiles and read customer reviews.
Involve Your Kids in The Process
Your kids will likely be the most affected by the move. They will have to make new friends, report to a new school, and adapt to a new environment, so it only makes sense to involve them in choosing their new home.
This will help reduce the stress of relocation and help them adapt quickly.
Don't Forget the Home Inspection
Once you are through with the negotiating phase, remember to do a home inspection. It will cost you, but it will pay off your favor. A home inspection will include essential details like the electrical system, roofing, foundation, plumbing, HVAC, etc.
It's easier to catch any flaws in these aspects with a thorough inspection because, a lot of the time, they are covered up to look all nice to entice you.
It will only take the inspector about two hours to develop an analysis that would save you thousands of dollars.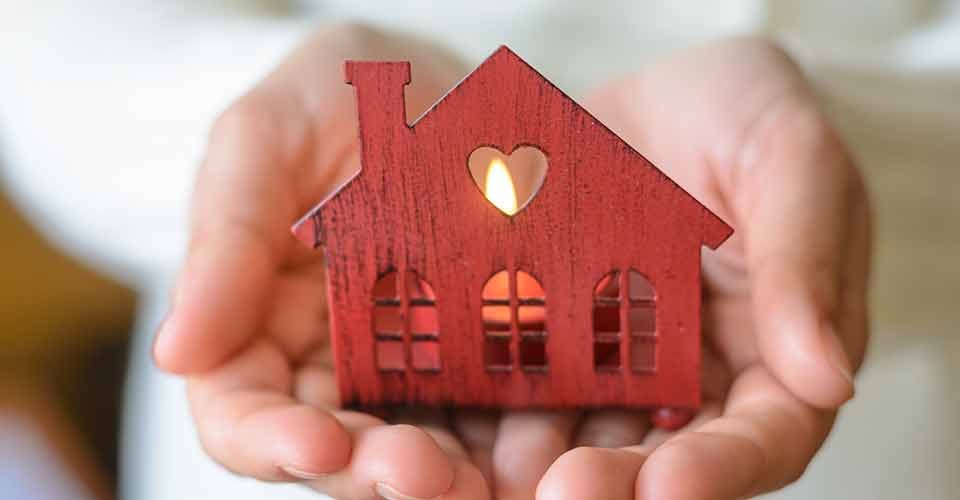 The Benefits of Living Off-Base
There are a lot more perks that come with living off-base. While living on base may seem a better option for reasons like proximity to work. Let's go over some of these pros.
Living on base means your entire BAH goes directly to the housing contractor to cover rent, house utilities, and maintenance. Some of the utilities, like home internet, are not covered, so you will have to pay for them out of pocket, and that's an additional cost.
But going off base means you can choose a more affordable house and save up part of your BAH. It also means you can stretch your allowance to pay for your house expenses. In short, living off base allows you to control how you spend your housing allowance.
Easy access to your house
Your visitors can come and go at any time without any restrictions. If you frequently have friends and family coming to your house, living on-base can be inconvenient because you'll need to keep getting visitors' gate passes or driving down to the gate to pick them up.
This is one less stress to deal with if you choose to live off-base.
Have more freedom with your yard
On-base houses come with a set of strict rules. For instance, there are rules to what structures you can have in your yard, how often to mow your grass, and such rules.
But with on-base houses, you can control what you have in and outside your home. For instance, you can have a pergola right at the center of your yard if you so wish or install an above-ground pool, and no one will question it.
More house varieties
You can search for whatever house or neighborhood meets your desires.
Off-base definitely has a much wider variety of houses, including condos, apartments, single-family homes, and houses on bigger lands. There is also no limit to styles, sizes, and house designs.
More amenities
Because you have a variety of houses to choose from, it's easy to land into your dream house or, at the very least, a house with much more amenities than what on-base houses offer.
Things like more storage, walk-in closets, private pool, fireplace, etc., are only sometimes available in houses within the base.
"Escape" the military life
Living off base will allow you to be away from the military work environment and live a more "normal" life. You get to know the most incredible places to eat, hang out, shop and visit.
You can make more solid connections with the local civilians and feel part of their local community. If you prefer to have non-military friends, this may be an excellent choice for you.
You can use your BAH towards a house mortgage which allows you to build equity. When your next PCS orders come, you will sell the house or rent it out to get income. Be sure to research the best mortgage plans and the best area to invest in. There are lots of affordable homes in and around Mayport Naval Station.
If you choose to go down this route, remember you will be in charge of paying for repairs, so you must have cash savings to pay up for those. Also, there may be months when you will need to pay for the monthly mortgage. For instance, when the tenant is late with rent or no tenant is living in.
5 Best Places to Live Near Mayport Navy Base
If you are interested in living off base, here are the best places to consider staying near the Mayport base. These neighborhoods are safe, family-friendly, and just a few miles from the base.
Mayport
Located west of the Naval Station, Mayport is a small town right next to the station. It's the most convenient neighborhood if you want to live close to work. It is also one of the most affordable, with a median price of $117,965.
Houses available here are contemporary style 3 and 4-bedroom houses and cottage and manufactured-style houses.
Because it's close to the Naval airfield, you'll have to bear with the noise of aircraft landing and taking off. Other than that, it's a family-friendly middle-class neighborhood with tight-knit communities and lots of fishing excursions to do.
North Beach
North Beach is a bit further inland, on the southwest of Mayport. It's not as established as the other towns, and many homes here are newer. The homes range from apartment complexes, condos, and medium-sized three and four-bedroom family houses. The median home price is $184,327, and the monthly rental average is $1,395.
Many activities keep kids busy all year round, including picnics at Modesky Park, kayaking at the Dutton Island Kayak Launch, birdwatching at the Dutton Island Preserve, and fishing at the tributary of Garden Creek.
Atlantic Beach
If you fancy a typical Florida life, living by the beach, a home at Atlantic Beach should be top of your list. This is an exclusive neighborhood with elegant mansions, Mediterranean villas, and luxury beach homes, so you should expect the buying and rental prices to be steep here. The median home price is $770,618, while the average rent here is $2,468.
Home price aside, there are lots of water activities to do here all year round, especially with the many water parks. This is a perfect neighborhood for boating enthusiasts and beach lovers.
Fort Caroline
A relatively conservative community, Fort Caroline is located north of Wonderwood and just 20-30 minutes from the Mayport base, depending on traffic. It's a sparsely populated urban town with a larger population being homeowners.
Fort Caroline has a variety of homes ranging from riverfront mansions to basic townhomes for young families. The median home price here is $271,446, while the average monthly rent is $1,586. A lot of the pastime activities in Fort Caroline revolve around fishing, water sports, and golfing.
Wonderwood
Wonderwood is located south of the NS Mayport base, just three miles from the base. This is also a great place to live if you prefer not to be more than 10 minutes away from work.
This is a more laid-back fishing neighborhood with simple ranch-style homes and many wood structures. It's not uncommon to see boats parked in the driveways next to cars. Families here enjoy kayaking, fishing, boat trips, camping, and water games at the Kid's Splash Park and Hanna Park's Dolphin Plaza.
The houses are affordable, with a median home price of $239,064 and average rent of $1,361 per month.
Received a PCS Order? Don't Worry
Moving to a new military base can be both exciting and nerve-wracking. For most service members, financing their new home seems to be the biggest headache.
Fortunately, you can easily qualify for a VA loan to fund your home. And the best part? You can sell your home and transfer the mortgage to the new owner when the time for another PCS move comes.