Understand Why You May Need a CMA and The Benefits Associated With It
Phil Ganz
/
4 Min Read
/
May 13, 2022
It's also important to consider other factors that affect the value of your property and if your home can be realistically priced according to those factors.
You may decide that a comparable market analysis (CMA) would help establish an accurate value for your property before it goes on the market. It provides information about the most recent sales of comparable homes, which you can use to set your asking price or determine how much you should offer for a home that's not yet on the market.
However, before utilizing the CMA concept, you need to understand what it is and how useful it is in determining the market value of your home. This article will walk you through everything you need to know about CMA, including why you need it and the benefits associated with it.
What Is A CMA?
A CMA is a report that compares your house to other houses in your area and helps you determine how much to list it for based on what similar homes are selling for. Having an accurate CMA will help ensure you don't undervalue or overprice your home. The concept compares your property to other houses that:
Are built in the same neighborhood.

Are approximately the same age, size, and condition.

Have been listed and sold in the same market in the last six months.
A CMA is an essential aspect of your home buying or selling process that can help you sell or buy a home for top dollar. When you buy or sell a home, it's imperative to determine what homes in your area are going for and how much they're worth.
This will give you a good idea of how much your own home is worth, too. A comparable market analysis does just that by identifying information about similar homes currently on the market within an area and their sale prices over time. Learn more about the homebuying process!
The houses are called comps in the CMA world, a short form of comparables. In short, the term comps mean a list of comparable properties. Comps are used as part of a CMA to create a value assessment.
A reliable real estate broker will be able to help you understand your property's value by performing a CMA for you. You can rely on a qualified agent's expertise and use your local area knowledge to ensure that you're getting an accurate assessment of your home's actual value.
Who Can Benefit From A CMA?
Anyone selling or buying a home, including homeowners, buyers, and real estate agents/brokers, can benefit from CMAs. A CMA gives your agent a valuable tool to help you sell your home faster for more money.
And if you're looking to buy a home, having a CMA in hand lets, you determine fair market value before placing an offer on a property. You can also use it as an initial checklist of what issues to be aware of when touring homes for sale.
CMA works exceptionally well for people selling their homes because it provides an objective, third-party analysis of your property's worth—which will likely be more accurate than what you think your home is worth. If you're trying to buy a new home, a CMA can help make sure you don't overpay for one.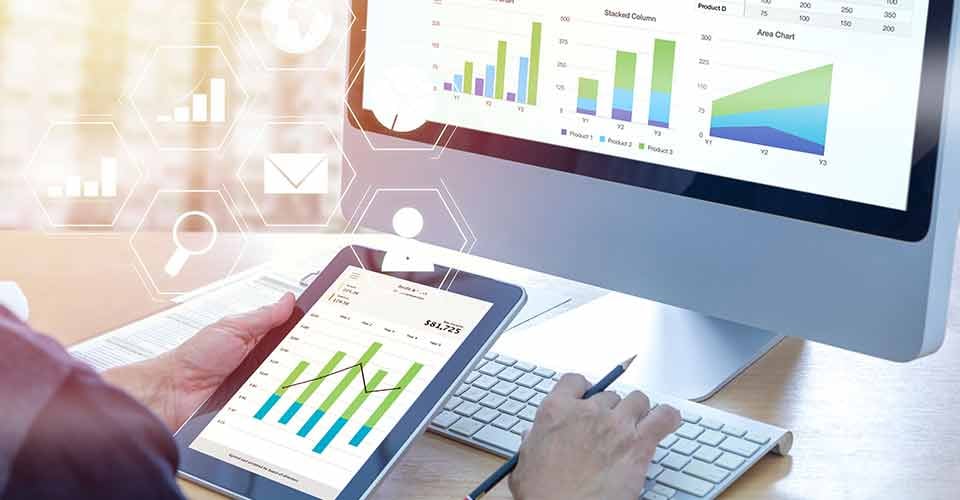 Does A CMA Check the Price Trends?
The purpose of a comparable market analysis is to establish what similar homes in your neighborhood are selling for, and from there, to discover their general price trend.
If you're trying to figure out whether a home you like is priced competitively based on recent sales activity or if it seems overpriced compared with its neighbors, that's what a CMA can tell you precisely. A comparable market analysis will also give sellers some insight into how they should price their homes.
The neighborhood comps currently in the market are typically compared with your dream home (if you're a buyer) or the one you want to sell (if you're a seller). These comps are an essential aspect of the whole analysis process. They help check the price trends as follows:
If the prices are rising, you'll discover higher prices today than for comps sold at least six months ago.

If the prices are falling, you'll discover that the homes' asking prices on the current market are lower than the prices of similar properties. This may be due to an increase in distressed property sales.
The flaws of CMAs
Many people have used the same comps and analyzing methods but finally arrived at significantly different statements of the fair market value. Note that flaws can creep into your CMA process if you unknowingly compare comps without considering the following details of the subject houses:
Property wear and tear

Location differences within the target neighborhood

Out-of-neighborhood comps

Distressed property sales

Non-comp home sales
Though CMAs are often sufficient in providing you with good data to make an informed decision, they aren't always accurate. Some neighborhoods can have different characteristics than other nearby areas, making it essential for you to confirm that a CMA matches your area. Your real estate agent can help you do so.
Benefits of CMAs
While it's true that a professional real estate agent or broker knows best when it comes to pricing, staging, and selling your home, there are some tasks that you can take on yourself, especially if you don't want to pay for outside help.
One of these tasks is performing a comparable market analysis (CMA). This can save you money and give you valuable information about what your home should sell for. Generally:
You won't sell for less if you're looking to list your house.

You won't overpay if you're a buyer looking to buy a dream home.
Endnote
A comparable market analysis, or CMA, estimates your home's current worth based on other properties in the area. A CMA can help you understand how much your house will sell for and whether it makes sense to put it on the market now or later.
The report considers aspects such as the neighborhood, size of the property, age of the home, and school district information from previous sales in the area to produce its estimate.