Learn About What Goes into VA Loan Closing Costs in Florida

By Phil Ganz

Edited by Ryan Skerritt
8 Min Read
Jun 20, 2022
Closing costs are an innate part of all mortgages, including VA home loans. Processing and approving VA home loans involves services and information from only your lender. Veterans are limited to closing costs they may pay, helping them save money. Often, you'll end up paying more than you should in closing costs if you don't watch out.
Closing costs are some of the most confusing parts when applying for mortgages. Several types of fees and costs are part of the finalizing process. Some of the costs include processing the loan, while others include third-party expenses like property taxes and homeowners insurance. They are also referred to as settlement charges.
For some, you'll need to pay some fees before getting on the closing table; however, others can be lucky enough to wait until the happy day arrives. Staying informed helps you determine how to reduce your closing costs. Read on to learn more about how you can go about this.
VA Loan Closing Costs: What are VA loans?
VA loans are designed to help eligible veterans, surviving spouses, and active-duty service members apply for home financing with no mortgage insurance, lenient credit requirements, and no down payment. The Department of Veterans Affairs guarantees the loans for military borrowers to refinance and buy homes.
How does it work?
VA loans work like any other home loan on the surface. Applicants fill out their applications and provide necessary proof that they can repay their loan. This is based on their credit history, earnings, etc.
They also have to prove that they have enough money to cover closing costs. People eligible for VA loans should prepare to pay closing costs that can amount to 3-5% of your total loan in closing costs.
How much are VA loan closing costs?
Closing costs vary depending on various factors, including the lender you choose to work with, where you are buying, your loan type, etc. VA loans also limit what buyers can pay regarding closing costs. There are some fees and costs that buyers are protected against paying.
Parties that pay in concessions and closing costs vary; however, you should understand that the sellers aren't obliged to help you pay any costs. Still, you can request the sellers pay all (or a portion of) the closing costs when making an offer (formally) on the home. Here are various types of home-related costs you should be prepared for.
Origination charge - The VA permits lenders to charge a maximum of 1% of the total loan amount. This fee covers origination, underwriting, and processing costs. The lender can charge you a flat-out 1% fee or pick and choose from various fees as long as it amounts to 1%. Buyers may pay charges and fees that usually aren't allowable if the lenders don't decide on the 1% flat fee.

Appraisal fee - VA buyers should get an appraisal when buying a home. The cost of an appraisal varies depending on your home's location; however, the VA sets the appraisal costs and not the lender, and it is a cost that buyers pay upfront. You can get more information on current appraisal costs in your state on the VA's website.

Title charges - Title insurance helps protect homebuyers and lenders against legal defects, liens, and other issues discovered after closing. Usually, lenders require that a lender's title insurance be purchased to protect their interests in the property. Thus, it would help if you considered paying the one-time fee, ensuring you are covered.

Discount points - Buyers can lower their interest rate by paying points. One point is equal to one percent of the total loan amount. You'll hear people refer to this as a permanent buydown since buyers pay an upfront fee to get a lower interest rate. It isn't something that most VA buyers do; however, it is still an option you can pursue.

Credit report - Some lenders can charge you a fee for accessing a buyer's credit information. The amount charged may vary. However, the VA says the cost shouldn't exceed 50 dollars.

Well, termite and septic inspection fees - Buyers may need to pay some or all of these depending on various factors, including how the property is constructed. Almost all states don't allow buyers to pay termite inspection fees since the seller almost always covers it. However, buyers may be able to pay for repairs resulting from septic, termite, or other issues.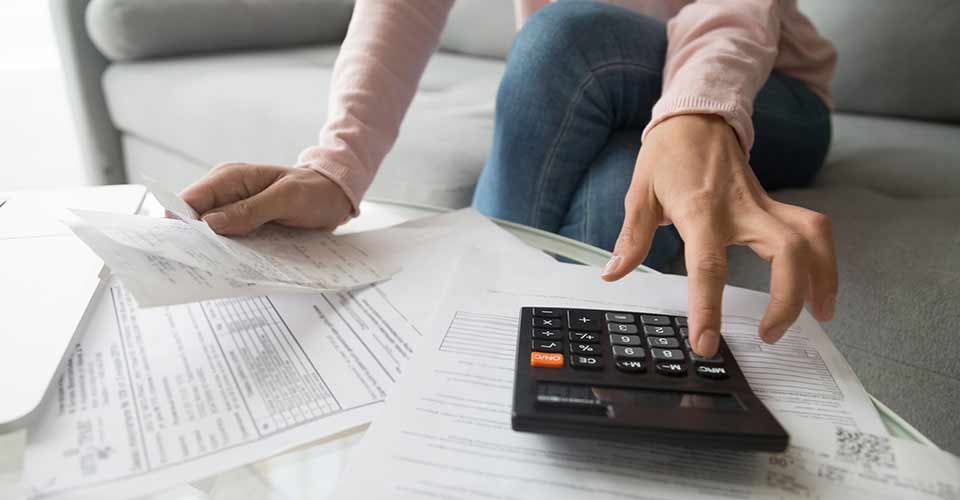 Non-VA loan Closing Costs
Some closing costs don't relate directly to obtaining a home loan. They include:
Prepayment of homeowner's insurance and property taxes
These are often referred to when talking about "escrow accounts" in home-buying processes. The local municipality levies property taxes annually. You are also responsible for paying your homeowners insurance. It would help if you were prepared to pay at least part of the annual fees at closing.
Daily interest charges
Your mortgage is payable in arrears, meaning the monthly payment is used to cover the previous month lived in the home. Thus, closing in mid-September means your first payment on the mortgage won't be due until first November. However, lenders will collect the prepaid interest on the home loan between the closing date and the end of the closing month.
Lenders calculate the interest at a per-day rate, i.e., the yearly cost of interest divided by 365 days equals a single day of interest payments. It would help if you prepared to pay the resulting amount since you'll be required to at the closing date.
Recording fees
The local and state governments charge you a fee to record your mortgage and deed-related documents. Some of your transaction details will be placed into public records and access to people in your community, state, etc.
HOA (Homeowners Association) fees
You may incur fees and costs from closing a loan on properties in a homeowners association. It's common for the homeowners association to charge their dues annually, and you may need to factor this fee into your closing costs.
Home warranty fees
You may incur a fee when obtaining a home warranty for your property. The policies may cover costs of particular repairs in the first year of your homeownership; however, sellers typically pay these expenses.
Real estate commissions
The listing and buyer agents often split a predetermined commission calculated as a percentage of your home's total price. However, the commissioner usually comes out of the seller's proceeds from the sale.
Can closing costs get included in the VA loan?
There are various ways to approach this question. You can pay the fee at closing (cash) or choose to finance the fee by spreading it across the loan term. However, the VA Funding Fee is the only closing cost you can expect to be included in your loan.
You have to be aware that you can easily roll the other fees and costs onto your loan term. However, you still have the option to negotiate with the seller and get an offer where they agree to pay for the closing costs.
You can avoid paying cash for the closing fees and costs, assuming the home appraises. For instance, if you buy a $250000 home and expect your closing costs to be about $6000, you could offer them $256000 and ask them to cover the closing costs and fees. However, the downside is that you'll need to borrow more and pay more interest on the loan.
Closing costs Vs. Concessions
The fact that sellers can pay all your closing costs can be advantageous. However, you have to understand that they aren't required to. This arrangement results from negotiating with the seller. There is another way around it: concessions.
The VA offers a broad definition for concessions as anything value-added to a transaction by the seller or builder where the buyer isn't required to pay any additional costs. The seller isn't usually required or expected to provide or pay. You could ask the seller to pay close to 4% of the home's purchase price, covering non-loan-related costs, etc.
Some typical seller concessions involve:
Having the seller cover prepaid insurance costs and raxes.
Having the seller avail credits for any items left behind, including lawnmowers and pool tables.
Have the seller pay off the buyer's lease termination, judgments, and collections fees.
Often, you can go as high as you need when asking for concessions as long as you stick to the 4 % cap.
VA buyers must also pay a VA funding fee to keep the loan program functioning. The fee is often 3.3 % of the total loan amount if you aren't making a down payment. Note that you are not supposed to pay the fee if you get VA disability compensation.
You could request the seller pay the fee, but it would go against the 4% concessions cap. You may also ask the seller to reduce the purchase price by however much the fee totals. But, most people prefer rolling it into their loan balance.
Closing costs in the purchase offer
One question that most borrowers ask is what their closing costs are. It is a vital question for several reasons. Most VA buyers need or want the seller to offset some or all of these costs. This means asking for specific percentages or cash in the purchase offer.
What makes things a bit confusing is that lenders can only approximate the amount of cash being lent until you zero in on your property.
This is partly because they need your property's address to estimate various factors like property taxes, homeowners' insurance, etc. Some lenders will provide you with a fees worksheet or other document to give you an approximation of your closing costs. Other times, loan officers will provide a rough estimation based on other recent purchases in the area.
However, keep in mind that you will not get an official estimation of the closing costs until the lender has a complete application with all necessary information, including your credit, income, and property location. The lender is legally required to provide you with disclosures and critical documents, including the loan estimate, in three business days.
The Loan Estimate
The loan estimate is a relatively new document that came out during the mortgage and banking industry reforms after the housing crisis. The document provides detailed information on estimated fees and costs, plus some of its key features. The loan estimate replaced dual federal forms, including the Truth-in-lending lending statement and Good Faith Estimate.
The loan estimate includes:
Projected monthly payments cover your loan repayment period.
A detailed look into the loan's monthly principal, loan amount, interest rate, and interest payments
Detailed information on loan-related closing costs like appraisal fees, origination charges, title insurance, etc.
You can estimate how much money you need to close, including the down payment.
Information on the total interest percentage, annual percentage rate, and borrowing costs. You can use this information to compare with other offers.
Information about assumptions, appraisal, loan servicing, late fees, etc.
In addition to your loan estimate, the lender will provide information on other closing-related services you can get and including companies you may consider. The services can include title work, homeowners insurance, closing agents, etc.
Note that you aren't required to get services from the listed companies. Additionally, the loan estimate is only that, and some costs can change. However, there are some limitations to what chances and by how much.
The loan estimate provides you with information on the costs you'll have to incur when buying your new home. This information is critical when making an offer and if you plan on asking your seller to cover the closing costs.
This is why VA buyers need to be preapproved and discussed with the lender before making an offer on your home. The sooner your lender, real estate agent, and you discuss your preferred property, the faster you can get a loan estimate. This helps you ask for concessions and the right amount of closing costs.
Remember that each purchase situation is different, and you may not have time to wait for a loan estimate if the property has multiple offers or if you are in a hot real estate location. You'll have to discuss how to proceed with your lender and real estate agent.
What if the seller doesn't want to pay?
Sellers understand they have to engage in some give and take when selling their property; however, not all sellers are motivated, and not all markets are competitive. Additionally, sellers aren't required by law to pay any closing costs on your behalf. Even when the VA doesn't allow buyers to pay for something, the responsibility doesn't automatically shift to the seller.
So, what happens when the seller chooses not to cover some or all of your closing costs?
You'll need to talk with your lender and real estate agent regarding our options if this happens. You can increase the purchase offer by however much you need to cover the closing costs and ask the seller to pay the difference.
The challenge you may face when using this strategy is ensuring that the property appraises for that higher amount. Lenders often lend whichever amount is less between the property's appraised value and the purchase price. Additionally, you should ensure you have enough finances to cover the higher amount.
Remember that you'll be paying for the closing costs with an interest that spans the life of your loan since you'll be borrowing more money. Lastly, you can have the lender cover the costs by taking a higher interest on your loan and using gift funds from a close relation or family member.
VA Loan Closing Costs - Conclusion
Taking advantage of the VA loan can help you get your home quicker if you qualify. It is the perfect option compared to saving up to make a substantial down payment. You have to save some money on closing costs and evaluate your options.
You can make more savings by asking your lender for rebates or discounts. Some lenders can even waive some costs if you ask. You can also try and close your VA loan at the end month. This helps reduce how much per-diem interest you'll need to pay.
You can also get some assistance at the state level for the down payment and closing costs. Other cities and counties also offer programs that you can apply for. Ask your lender about their availability.
With over 50 years of mortgage industry experience, we are here to help you achieve the American dream of owning a home. We strive to provide the best education before, during, and after you buy a home. Our advice is based on experience with Phil Ganz and Team closing over One billion dollars and helping countless families.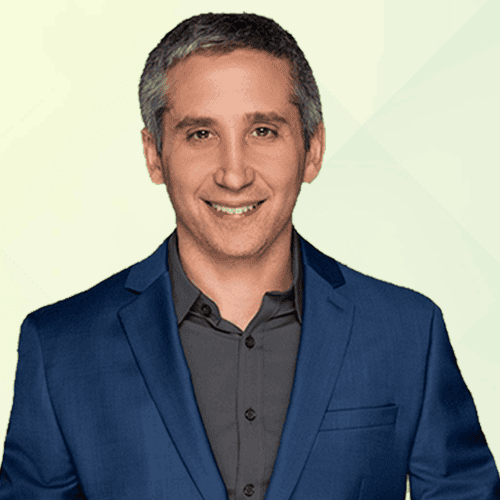 About Author - Phil Ganz
Phil Ganz has over 20+ years of experience in the residential financing space. With over a billion dollars of funded loans, Phil helps homebuyers configure the perfect mortgage plan. Whether it's your first home, a complex multiple-property purchase, or anything in between, Phil has the experience to help you achieve your goals.