Read this BEFORE Moving to Tampa in 2023

By Phil Ganz

Edited by Ryan Skerritt
8 Min Read
Jul 24, 2023
If you've always dreamt of residing in Florida but find Miami's exorbitant prices beyond your budget, consider Tampa as an excellent alternative!
Known as the Big Guava, this city stands out as one of the most affordable in the U.S., boasting the added advantage of no state income tax. Tampa's cost of living is 3% lower than Florida's state average and over 10% lower than Miami's.
Moreover, housing expenses in Tampa are on par with the national average for both real estate and rentals, significantly outperforming Miami by an average of over $50,000. It's no surprise that Tampa ranks among the top cities for real estate!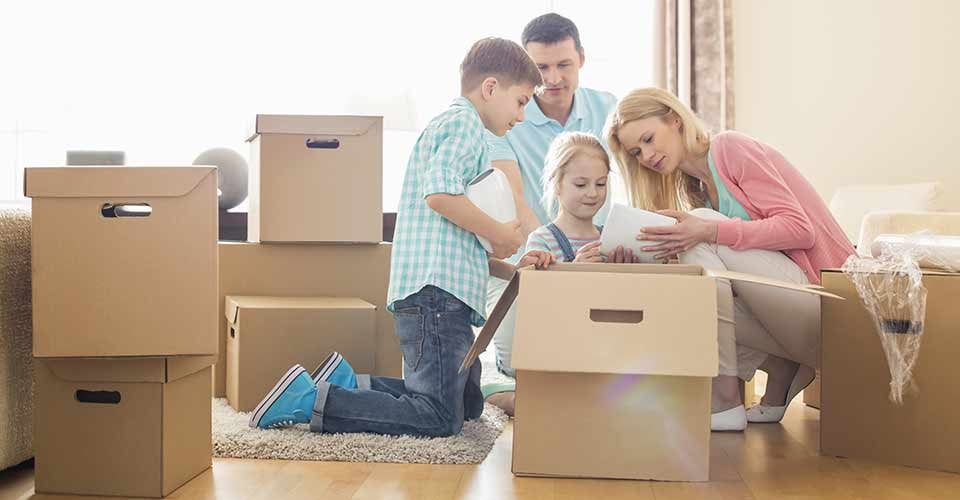 Its affordability attracts a larger population of singles and young professionals compared to many other cities in Florida, resulting in a median age of 35, while cities like St. Petersburg and Miami have median ages of 39 and older, respectively.
Where to Live
Tampa, FL, renowned for its rich history and cultural influence from Italy and Cuba, boasts a variety of neighborhoods and suburbs with distinct lifestyles.
Each section of the city and its surroundings has a unique charm, offering an array of shopping and dining experiences throughout the Tampa Bay region.
Ybor City
Located northeast of downtown, Ybor City holds a captivating historical allure as the former "Cigar Capital of the World."
If you opt for a historic home here, it may be listed on the National Register of Historic Places, necessitating adherence to restoration codes.
This neighborhood attracts a vibrant college-aged crowd, making it particularly appealing to the younger demographic.
Additionally, Ybor City stands out as a culinary haven, housing the famous Columbia Restaurant and being the birthplace of the Cuban Sandwich.
Channelside District
Situated to the east of downtown, the Channelside District is a thriving hub of local businesses and entertainment complexes.
The heart of this area is Sparkman Wharf, offering scenic waterfront views, a relaxing lawn area, and a Biergarten featuring delightful local craft options.
Channelside District is home to a mix of high-rise condos, converted lofts, and charming boutique shops, making it a sought-after location for young residents.
Hyde Park
Highly walkable and family-friendly, Hyde Park is a historic district founded in the late 19th century. It exudes charm with its bungalows, tree-lined streets, and brick sidewalks.
Close to the University of Tampa, this neighborhood boasts numerous restaurants, bars, and nightlife options catering to all ages.
Seminole Heights
Located on the west side of Tampa, Seminole Heights stands out with its vibrant art scene and delectable hole-in-the-wall restaurants.
This neighborhood experiences ongoing growth with new businesses, bars, restaurants, and nightlife venues. The area's distinctive charm is amplified by the abundance of bungalow-style homes.
Additionally, its central location provides easy access to downtown and the Hillsborough River.
Tampa Suburbs
For those seeking space and a reasonable commute, Tampa's suburbs offer an ideal solution.
Many of these communities are well-planned with homeowners' associations (HOAs) that cater to residents' needs.
While they may differ from traditional living arrangements, they are especially appealing to young families, retirees, and snowbirds looking for winter getaways.
Here are a few top-rated Tampa suburbs:
Carrollwood - Situated about 9 miles northwest of downtown Tampa, Carrollwood is a premier residential community with diverse housing options governed by different HOAs. Though relatively pricier than other suburbs, it offers a variety of choices when it comes to homes.

Westchase - Positioned between Tampa and Palm Harbor, Westchase is a close-knit community with a wide range of price points and housing styles, from condos and villas to single-family houses. It is a deed-restricted community, requiring membership in an HOA and payment of monthly dues for community-specific amenities and services.

Riverview - Featuring tranquil and diverse neighborhoods, Riverview, including Apollo Beach, is a safe and family-friendly community with most areas governed by HOAs and CDCs. The region has experienced significant population growth and offers excellent amenities for residents of all ages, making it an appealing place to live.
Cost of Living
Over the past year, the cost of living in Tampa has seen a notable rise, but it still remains approximately 5% lower than the national average.
When it comes to housing expenses, Tampa offers an attractive advantage, being 11% lower than the national average.
If favorable weather and the ability to work remotely are among your priorities, Tampa could be a seamless transition.
Tax Benefits:
There is no state income tax in Tampa.

Property taxes are typically around 2%.

Insurance costs, particularly for flood insurance, may be higher.

The sales tax rate in the city of Tampa is 7.5%.
The Real Estate
Tampa offers a great value for both residents and investors, with its affordable homes making it an attractive destination.
The median price of homes in Tampa is actually lower than the average home price in Florida, making it a relatively budget-friendly option compared to many other cities in the state.
Housing expenses in Tampa are impressively 22% lower than the national average, contributing to its affordability.
On the other hand, utility prices are slightly higher, being 18% above the national average.
Transportation costs, including bus fares and gas prices, are also slightly higher than in other cities, around 6% above the national average.
However, groceries in Tampa are priced similarly to the national average.
Job Market
Tampa's job market is experiencing a slightly faster growth rate compared to the national average. Individual earnings, on average, tend to be higher than the national averages, though average household earnings are slightly lower.
Despite this, many families choose to relocate to Tampa due to the allure of compelling job opportunities, even if it means earning less than they might in cities like Austin, Texas.
One advantageous aspect of finding employment in Tampa is the abundant cultural diversity. The sizable Spanish-speaking population creates numerous bilingual job opportunities not as prevalent in other areas.
Tampa's thriving job market encompasses several top industries:
Healthcare - Key employers include BayCare Health System, Tampa General Hospital, and the USF Health Medical System.

Finance - Prominent employers in this sector are Raymond James, JP Morgan Chase, Citi, Bankers Financial Corp, and Amscot Financial Inc.

Supply Chain - Leading employers include The Port of Tampa, Pak Mail, Jabil, iQor, and OSG Ship Management.

Technology - Tampa boasts top employers such as ConnectWise, TechData, Validity, AgileThought, Accusoft, and several cybersecurity companies collaborating with MacDill Air Force Base.

Digital Marketing - Opportunities in marketing and digital marketing fields are on the rise in Tampa. Embrace this dynamic and expanding market and even have the option to work remotely from your preferred neighborhood.
For Veterans
Florida stands out as one of the top states for military retirees, and within Florida, Tampa emerges as one of the best cities for veterans.
The absence of state income tax translates to no taxation on military pensions, providing added financial benefits.
Moreover, the Tampa Bay area houses several VA facilities, ensuring accessible healthcare and support services for veterans.
South Tampa is home to MacDill Air Force Base, a significant military installation, complemented by local memorials like the American Victory Ship & Museum and Veterans Memorial Park, paying homage to veterans from all branches of the US Armed Forces.
With such favorable conditions, it's no surprise that over 21,000 veterans have chosen to call the Tampa area their home.
Schools, Colleges, and Universities
Tampa offers a plethora of education options to cater to diverse needs.
College students have the privilege of choosing between two exceptional institutions, namely the University of South Florida (USF) and the University of Tampa (UT).
UT is a renowned private four-year university, while USF is particularly acclaimed for its top-notch engineering, technology, and medical programs.
For younger students, Tampa is served by the Hillsborough County School District, ranking as the 8th largest district in the country.
Numerous elementary, middle, and high schools are conveniently situated within walking distance of most neighborhoods throughout the City of Tampa and the entire Hillsborough County area.
Among the area's popular high schools is Tampa Prep, designed for students in grades 6-12, with a strong emphasis on college preparedness.
The school's reputation for excellence is highlighted by its competitive application process, as it stands out as one of Tampa's only private, non-religious educational institutions.
Outdoor Experiences
Tampa's stunning weather is a major draw for its residents, and with summer highs hovering around 90 degrees and winter lows in the 50s, it's no wonder outdoor recreation in this Sunshine State gem is among the best!
Embrace the beauty of nature by hiking along the 1.25-mile paved trail, fishing in the Hillsborough River, or birdwatching in the expansive 240-acre Lettuce Lake Park.
For a unique perspective of Downtown Tampa and its waterways, consider renting a single or tandem water bike from Tampa Water Bike Co.
For a more immersive experience, spend a delightful weekend camping, canoeing or kayaking, swimming, and observing wildlife at the picturesque Hillsborough River State Park.
Picnic Island Park offers a perfect setting for an afternoon picnic, and it's dog-friendly, allowing your furry friends to join in the fun at the dog beach.
Ben T Davis Beach, nestled along the causeway between Tampa and Clearwater, beckons with its inviting sands, inviting you to tan or swim in its pristine waters.
Golf enthusiasts can tee off at the Westchase Golf Club, home to one of the most picturesque golf courses in Tampa.
If you're seeking an exciting maritime adventure, hop aboard the Shark Boat, Dolphin Quest, or Pirate Cruise at Pirate Ship Royal Conquest, all of which offer incredible views of Tampa Bay while providing a relaxing and entertaining experience.
Retirement Life
When retirees decide to embark on a new chapter in their lives, a change of scenery often becomes an appealing option.
Opting for Florida as a retirement destination becomes an effortless decision, thanks to its abundant sunshine, with over 250 sunny days every year. Even during the rainy summer season, mornings often greet residents with sunshine before the clouds roll in.
Tampa boasts numerous retirement communities catering to those aged 65 and above, while some are welcoming to retirees as young as 55.
This means that even younger retirees can find a place to enjoy their golden years. Assisted living facilities in Tampa are plentiful and designed to foster an active and vibrant lifestyle.
For those seeking a laid-back coastal lifestyle, several beach communities around Tampa Bay provide a perfect setting for newcomers entering retirement.
Sun City Center, a charming suburb located approximately 25 minutes south of downtown Tampa, stands out as an exclusive retirement community functioning like an independent town.
Here, golf carts become the preferred mode of transportation, offering residents the convenience of running errands, visiting grocery stores, or attending doctor's appointments with ease.
Traffic
Commute times in Tampa can vary significantly based on your destination, with rush hour typically lasting from 4 p.m. to 7 p.m.
The increasing population has only exacerbated traffic issues, especially for those commuting across the bridge between Tampa and Pinellas County.
For instance, those traveling from Tampa to Pinellas County for work via the Howard Frankland Bridge may face commutes of over an hour during peak times.
New residents can benefit from the following traffic tips:
Avoid Dale Mabry Highway during downtown Tampa Bay events.

Steer clear of the Howard Frankland, Gandy, or Courtney Campbell bridges between 4 p.m. and 7 p.m.

Stay alert for various speed traps and red light cameras throughout the city.

Create alternate routes avoiding interstates during rush hour.

Utilize the Selmon Expressway for moving around the City of Tampa and beyond.
While navigating Tampa without a car can be challenging, it's not impossible.
For commuting around the downtown area, the streetcar offers free rides within downtown Tampa and Ybor City.
The city also operates a bus system covering Tampa and Hillsborough County. However, Tampa lacks a rail system to alleviate daily commutes.
Tampa International Airport (TPA) provides excellent transportation options, making traveling to and from various destinations a breeze.
The airport offers an array of amenities, including 69 restaurants, shops, and spas, showcasing cuisine from many renowned Tampa-based restaurants.
How Far is Tampa to?
The allure of Tampa lies not only in its proximity to some of Florida's finest beach communities but also in its easy access to various exciting destinations.
A mere 1.5-hour drive leads to the family-friendly wonderland of Orlando, home to the iconic Disney World.
Alternatively, a 4-hour drive takes you to the vibrant and sun-soaked city of Miami, while a 2-hour drive leads to Gainesville, renowned as Gator country.
Tampa is not only visitor-friendly but also incredibly accessible for its residents.
The Tampa International Airport and Tampa Cruise Port serve as the primary travel hubs, complemented by a well-connected highway system facilitating convenient travel within and around the city.
Bottom Line
When contemplating a major life decision like choosing where to live, it's crucial to gain a sense of the area, culture, and lifestyle it offers.
The Tampa Bay area continues to garner recognition as a top city to live in, not only within Florida but also in the wider United States.
Adding to its appeal, Tampa boasts a thriving sports scene, with recent Super Bowl LV Champions to its name.
Moreover, the city promises countless advantages, including a relaxed pace of life, access to pristine white-sand beaches, and delightful year-round weather.
If you're ready to make your move, don't hesitate to reach out to us. We're here to assist you in any way possible!
With over 50 years of mortgage industry experience, we are here to help you achieve the American dream of owning a home. We strive to provide the best education before, during, and after you buy a home. Our advice is based on experience with Phil Ganz and Team closing over One billion dollars and helping countless families.
Choose Your City for More Moving to Florida Information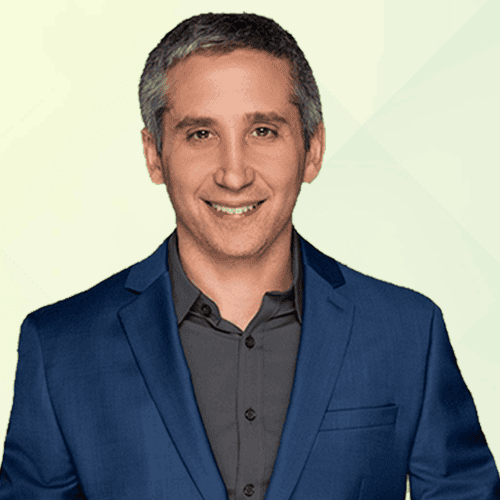 About Author - Phil Ganz
Phil Ganz has over 20+ years of experience in the residential financing space. With over a billion dollars of funded loans, Phil helps homebuyers configure the perfect mortgage plan. Whether it's your first home, a complex multiple-property purchase, or anything in between, Phil has the experience to help you achieve your goals.