The Housing Market Differences Amongst Generations
Phil Ganz
/
4 Min Read
/
Mar 18, 2022
There are so many good restaurants in Key Largo, but I wanted to test one that doesn't market itself and is literally only known to locals. Luckily, I've made friends with some locals and they told me about a hidden place called BlackWater Siren in Key Largo. They offer everything from delicious seafood to something you can find at a bar & grill. They also offer outdoor seating and have a Tiki Bar with amazing views of the Bay!
(Mar 30, 2023)
Since this place is right on the water, I had to go with the seafood and picked out the catch of the day which was Grouper. I got this blackened, which comes seasoned and then they grill it up. The pineapple salsa that was served with this really put this dish over the top, it was delicious! As you all know, I'm a complete sucker for Key Lime Pie, so of course, I had to give this one a try. It was fresh and homemade, just the way I like it. While I was looking over the dessert section, I did notice that they have a Peanut butter Pie. Now, this was the highlight of the meal here, and next time I see it on a menu anywhere else, I'm absolutely grabbing it again! I really enjoyed the Blackwater Siren. As I mentioned, this is a hidden gem that only the locals know about. They do not advertise anywhere, in fact, this free advertisement is probably the most advertising they're currently doing! But good luck finding this place. The fact that they don't advertise already improves their score. On the #FoodiePhil scale, Blackwater Siren comes in at a solid 8.1. I would come back here on many occasions, but the best would be to just sit back, relax, and enjoy a great meal and drink while taking in the great views. Highly recommended!

Where should I go next?! Send me your recommendations!
With so many millennials and Gen Xers now taking part in the housing market, let's take a deep dive into how they are either designing their new construction, or what they're looking for in a home in the housing market. The differences in style between the younger generation compared to the boomers is significant, and we are going to focus on three key stylistic differences these generations have with each other.
1. Outdoor Amenities
2. Modern / Contemporary Exteriors
3. Exercise Rooms
1. Outdoor Amenities
Currently, one of the most popular aspects that buyers look at when weighing a home purchase is what the surrounding outdoors can offer them. If you have a young family, these homebuyers are looking for enough space in the backyard to accommodate the children as well as enough space for a playground. Another popular one is a swimming pool, or space to put in a pool. The demand for swimming pools is crazy right now, and pool companies are trying their best to keep up with the demand. Even if the home that you are purchasing doesn't have a swimming pool, buyers are immediately investing in landscaping and swimming pools, both of which can also increase the value of the home. Another popular outdoor amenity that we are seeing is buyers are focusing on having enough space to bring in a garden. With sustainability being very popular these days, farm-to-table has become a movement with more homebuyers than you think. Between having enough space to accommodate the kids' needs with a large yard or swimming pool, or even growing your own garden, these three items have been extremely popular with the younger generation of homebuyers.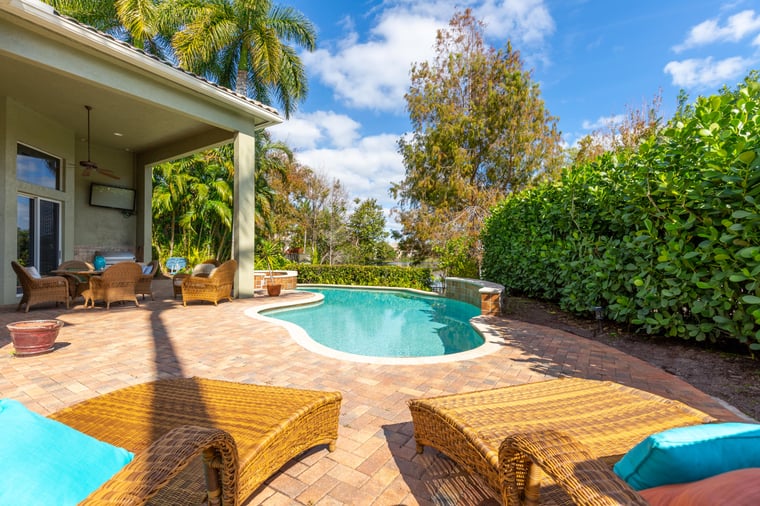 2. Modern / Contemporary Exteriors
One thing that we can all agree on is that a large percentage of exterior homes are simply outdated. In the 1980s, triangular columns, gabled roofs, muted colors, and wide porches were "in style". Today, not so much. These homes are outdated, and homes are not being built with these features anymore. The younger generation is focusing on modern and contemporary exteriors, something that will last for generations without going out of style. Not only do they stay in style, but there is a large focus on energy-efficient homes and being environmentally aware. On top of this, the interior of the home is affected by the exterior. Contemporary homes offer more open space and natural airflow throughout the home. With high ceilings, wide corridors, and more basic hallways, everything flows better, and rooms are more of an extension of one another. Contemporary houses also offer more natural light compared to those houses that aren't in style anymore. Compared to the boomers, we have seen the younger generation focus more on open space and energy efficiency, and we don't blame them!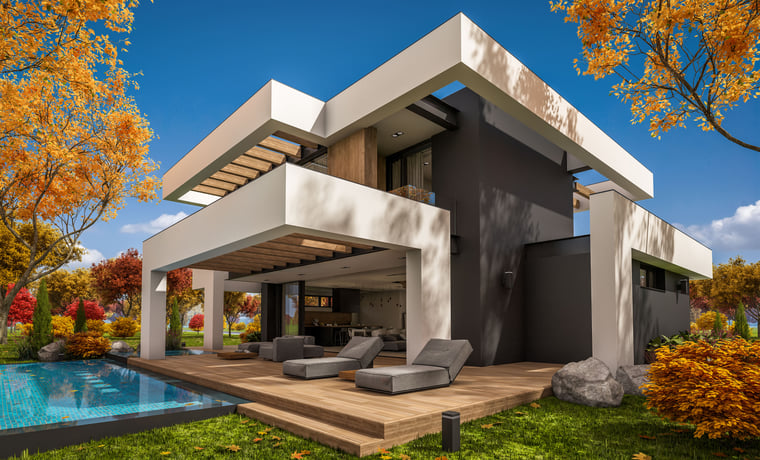 3. Exercise Rooms
Working out at home has never been more popular. With the Pandemic putting restrictions on gyms these last couple of years, people who exercise on a daily basis had to pivot and figure out the best and most efficient way to get their exercise in. Nobody imagined gyms would be shut down for so long, so people got very comfortable working out at home. We've seen a growing demand for in-home gyms from younger buyers and many things go into this, but with remote work being the new normal, it's just easier and more convenient for people to work out at home. According to a recent article by supertrainer.com "Why the Fitness Market is Becoming More and More Popular" (super-trainer.com), studies show that people who are working out at home are able to get better results than those who go to gyms to work out. The beauty of working out at home is also knowing that you do not necessarily need fancy machinery to get things done, especially with bodyweight workouts and cardio being very popular. Exercising is so important, and the younger generation of homebuyers is making it known that this is an amenity that they would prefer to have.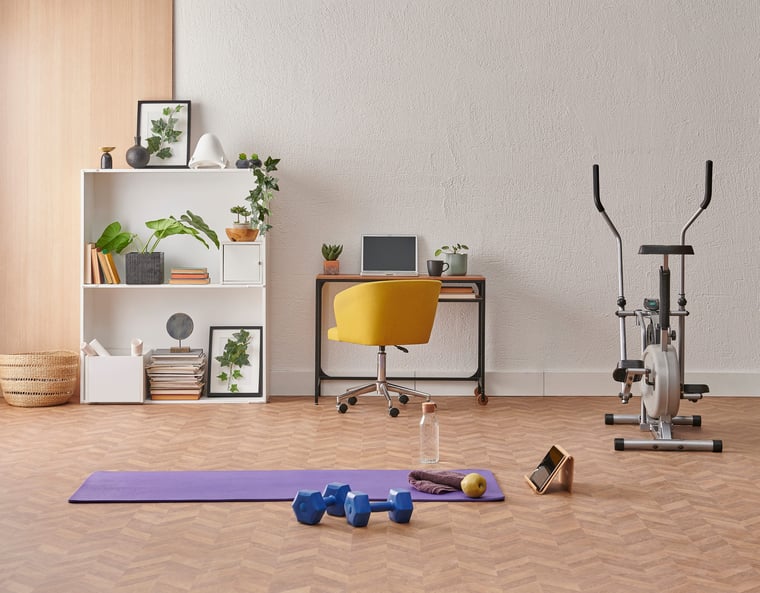 Between having enough space in the yard to accommodate a playground, garden, or swimming pool to the exterior styling, Gen Xers and Millennials are really looking for something different compared to what they may have grown up in. Having a home gym in the 1980s was not a common theme for homebuyers, but these days, it's one of those rooms that is almost a must-have. We're not going to say it's as important as having a bathroom or 3 bedrooms, but current homebuyers are looking for homes that may have that extra room that can be turned into a home gym. Don't worry, if the home you are putting an offer on doesn't offer everything you want, you can change that easily!
Interested in learning about becoming a resident in Florida or moving there? Read more.
We Want to Help You Buy Your Home Efficiently!
Get a $100 Amazon Gift Card When Fully Approved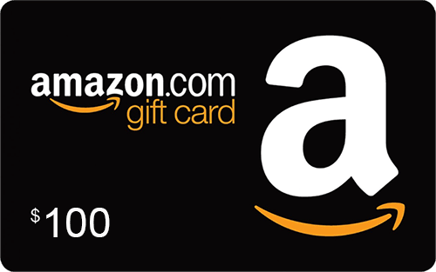 Become a World's Most Trusted Realtor:

There are many factors to consider when getting into the home-buying process. It's best to evaluate all options and to really make sure that now is the right time to buy a home. If you're only focused on the purchase price and interest rate, you're simply not ready to buy and need to evaluate more to make sure you are not wasting your own time. If you plan on expanding your family, do consider getting a home larger than you originally thought as it will pay dividends in the long run! If you would like to take part in a short interview for our next newsletter/blog please click here.
Are you a realtor, attorney, financial advisor, etc. looking to promote your services for FREE? Sign up here to be published on our website and get the chance to be featured in top publications such as The Wall Street Journal and Business Insider.
To learn more about the real estate market, check out our weekly newsletter where we talk about food, real estate, and mortgages! Got a question? Contact me today to chat with a financial advisor or discuss your next steps.