The Things You Didn't Know about Property Inspection Waivers in Florida

By Phil Ganz

Edited by Ryan Skerritt
8 Min Read
Aug 17, 2022
It's possible to get a home loan without scheduling an appraisal, thanks to a property inspection waiver (PIW). The waiver helps you cut the costs needed for an appraisal on a property.
It enables you to qualify for a mortgage whether you are a first-timer or want to refinance your loan under certain conditions.
Your mortgage lender may allow a property inspection waiver on your mortgage application. The appraisal waiver program was first started by Fannie Mae back in 2017.
But how does it work, and what does it mean to the loan process?
What is a Property Inspection Waiver Mortgage?
Also referred to as an appraisal waiver mortgage, a PIW mortgage is a home loan underwritten without the need for an appraisal. Lenders rely on the readily available data of the home to estimate its fair market value rather than counting on the appraised value.
PIW mortgages make it possible to get house financing without needing a home inspection. They save you time and money since they skip the appraisal fee, closing costs, and realtor fee. You can count on them when looking to afford the home of your dreams without spending a fortune.
Government-backed organizations such as GSEs, Fannie Mae, and Freddie Mac have PIW mortgage programs. They can help you in your homeownership journey when looking for appraisal-free home financing and refinances.
How Does Property Inspection Waivers Work?
Your lender is responsible for deciding the current value of your home. Though PIWs, lenders systematically employ an online Fannie Mae database to determine your property's value. The database reduces the need to hire an appraiser to get the job done.
The computer models sort through a diverse array of collected data when determining your home's value. Unlike appraisers who give first-hand evaluations, the models will draw their results from previously collected data on home values.
Though digitized PIW models are limited, they are gradually developed to cover more transaction types. Your property should have an entry in Fannie Mae's electronic database for them to work. In this case, it may be ineligible for PIW if it has never undergone an appraisal.
Why Do lenders Use Property Inspection Waivers?
Property inspection waivers reduce the need for appraisal fees and substantially cut closing time for buyers. Lenders are not liable if the home valuation is inaccurate. Though the liability part is an added advantage to mortgage lenders, it can prove a disadvantage to you, the borrower.
The electronic data sourced from Fannie Mae's database usually comprises home appraisal reports carried out by professionals.
While it may have bits of accuracy, it may fail to give an up-to-date assessment of the home's interior and exterior quality, which is ever-changing. It's easy for damages or recent improvements to be overlooked by this system if a professional isn't hired for the job.
High price valuations may prove challenging when you want to list the home for sale. The electronic records may also price the properties too high to reflect the system assessing them. You may get dissatisfied or fail to get an ROI once the money adds up.
An inaccurate valuation can still prompt the need for a home appraisal and make the sale qualify for a PIW. However, you will have to book and pay for the appraisal. The professional appraisal will help you know if you're getting a fair deal from the home-buying process.
What to Know About Mortgage Appraisals
Home appraisals help determine the current worth of a residential property. They are always conducted by a licensed real estate appraiser whose goal is to give an unbiased home value assessment.
Professional appraisers look at the home's exterior and interior condition, features, and design to assign a value that reflects the current home sales in your locality.
Mortgage lenders review appraisals to ensure that their purchase price conforms with the local housing market prices. The appraisals also help lenders determine how much of the property's value you can take as a loan.
They are required in the context of mortgage refinances to enable lenders to confirm if the home value is adequate to qualify you for another mortgage.
Your lender will send you a copy three days before the closing date if you opt for an appraisal. The Consumer Financial Protection Bureau deems it legal to request a copy of the original appraisal report.
Why Would Lender Waive An Appraisal?
Mortgage lenders use home appraisals as a safety measure before pre-approving borrowers for loans. They want to know that they are lending money that's equal to the property's worth. It's a substantial financial risk when they lend too much money and the borrowers default on the loans.
Lenders have the legal right to take over the ownership of a property in foreclosure. They sell the foreclosed homes to recoup their losses if you fail to take any action to repay the loan. It could be challenging to sell the property for more than what they owe if it was valued incorrectly.
Why would a lender give in to a property inspection waiver despite these risks? Here are two reasons they may consider the waiver:
No Appraisal Needed for the Home
After going through the property's paperwork, the lender may rule out the need for an in-person appraisal.
Properties that have been recently appraised don't need to go through the process again. Lenders may roll out the waiver whether you're looking to buy or refinance a home of your dreams.
Increase Efficiency
PIW mortgages tend to have efficient underwriting processes, where lenders verify that you can afford the monthly payments.
During this process, your lender will also evaluate your credit score, check your credit report and ensure that the loan amount isn't more than the property's current value.
An in-person appraisal may take several days to complete depending on the size and features of your home. Once eliminated, your lender will have more time to work on the loan specifics.
Qualifying for a PIW mortgage
You can only benefit from a property inspection waiver through a conventional mortgage to buy or refinance a residential property.
Government refinances mortgage programs like VA-to-VA, FHA-to-FHA and USDA-to-USDA streamline refinance don't usually need an appraisal. With these loan products, you can replace your current loan with a new one of the same characteristics.
Property inspection waivers speed up the mortgage process and attract cost savings ranging from $300 to $400. You can qualify for different PIWs depending on the entity (Freddie Mac or Fannie Mae) backing your loan.
Freddie Mac offers an ACE (automated collateral evaluation) appraisal waiver through its Loan Product Advisor (an underwriting system). On the other hand, Fannie Mae offers PIWs on mortgages approved through the DU (Desktop Underwriting) automated underwriting system.
How Your Loan-to-Value (LTV) Ration Comes into Play
Mortgage lenders use your LTV ratio to qualify you for an appraisal waiver. The LTV ratio expresses the ratio of the mortgage to your home value. Lenders use it to assess your lending risk before approving you for a home loan.
You need a 10 percent equity in the property to qualify for an appraisal waiver on a limited cash-out refinance.
More equity will be needed if you want to get additional cash on top of what you currently owe when taking a cash-out to refinance. To grant the waiver, lenders will also require a large down payment (at least 20 percent of the purchase price).
Here's a brief breakdown of the eligibility requirements of different types of property inspection waivers:
Eligible property types:
Condominiums
One-unit properties
Purchase types:
Primary residencies (up to 80 percent of the home's value)

Second homes (up to 80 percent of the home's value)
Eligible refinance types:
Limited cash-out refinances for investment properties up to 70 percent LTV.

Limited cash-out refinances for principal residences and second homes up to 90 percent LTV.

Cash-out refinances for primary residences up to 70 percent of the value.

Cash-out refinances for investment properties and second homes up to 60 percent of the value.
Who is not Eligible for Property Inspection Waivers?
If your mortgage transaction fails to get a PIW offer, it will need an appraisal done by a professional appraiser. Different circumstances may make you ineligible for the waiver. They include the following:
When the lender has reasonable doubt to believe a professional appraisal is necessary.

Property situated in a disaster-affected area (unless Fannie Mae gets an acceptable property appraisal done after the disaster occurred).

Two to four-unit properties.

Construction loans and construction-to-permanent loans.

The value of the property is $1,000,000 or more, as reflected in the DU.

DU Refi Plus loan casefiles.

HomeStyle mortgage products.
Lenders won't grant you the waiver for Texas 50(a) loans, cooperative units and manufactured homes, and leasehold properties (including properties with resale restrictions).
The same applies to loans with an ineligible recommendation, loans backed with rental income from the said property, and loans that the mortgage insurer requires an appraisal.
Pros of getting an appraisal waiver
Saves money on the appraisal costs.

No need to spruce up the property for an evaluation when refinancing.

No need to wait for the appraisal to end.

Ability to refinance a loan or close on the purchase faster.

It takes the stress out of home closing.
Cons of getting an appraisal waiver
No third-party opinion on your home's current market value.

You may end up getting a loan on a property with a high valuation.

Data sourced from previous appraisers may not be accurate at the present.

No up-to-date assessment of your property's living conditions.
Other Mortgage Programs Offer Appraisal Waivers
You can use the streamlined refinance programs that allow you to take out a loan without needing an appraisal waiver.
These streamlined refinance programs work well on USDA, VA, and FHA-backed loan programs. The catch is that most of them don't need any income proof to qualify you for the waiver.
VA IRRRL
Also referred to as an interest rate reduction refinance loan, the VA IRRRL is a loan program allowing military borrowers with an existing VA loan to upgrade their loan terms.
The program makes it easier to reduce your monthly mortgage payments or stabilize them if you have a current VA loan. Its goal is to replace your existing loan with a new modified one.
The eligibility requirements of a VA IRRRL include:
Having a VA-backed home loan.

The loan purpose should involve refinancing the current VA-backed loan.

Proof that you live or used to live in the property covered by the mortgage.
You can count on the IRRRL to help you achieve the following:
Move from a loan with a variable or adjustable interest rate to one with a fixed interest rate over the loan life.

Lower the monthly mortgage obligations through a low-interest loan.
VA-approved mortgage lenders allow you to borrow up to the Freddie Mac/Fannie Mae conforming limit under a no-down-payment loan program. You may also exceed this amount if you make a sizable down payment.
Since closing costs add up in the end, you have to consider them when refinancing your VA loan. Divide them by the amount of money you expect to save to see if it's worthwhile.
FHA Streamline
Your lender can allow you to lower your interest rate under the FHA Streamline program if you pay your mortgage obligations on time. You must budget for them separately since closing costs won't be added to the loan amount.
The FHA Streamline refinance program allows you to refinance your current FHA-backed loan to a lower rate faster without requiring an appraisal waiver.
It saves you time and money and lets you reduce your mortgage rate without the need for a thorough credit check. Your lender won't require you to verify income or provide paperwork to prove eligibility.
An existing FHA mortgage is all you need to prove that you are less of a credit risk to the lender. You won't have to meet with the loan officer physically. Your lender may need your signature sent through the mail to process the transaction.
Your existing home loan must be FHA-insured to qualify for the refinance. It must also be current, and you must have made at least six monthly payments. The lender also requires you to use the loan only to refinance an existing FHA-sponsored loan.
USDA Streamlined Assist
The USDA Streamlined Assist refinance program offers USDA guaranteed and direct home loan borrowers with zero or low equity a chance to refinance loans for more affordable terms. It favors low-to-moderate-income homeowners based in USDA-designated areas.
Features of Streamlined Assist include:
No new appraisal is needed (unless you received subsidies in your loan term).

A $50 net reduction to the interest, principal, homeowners insurance payments, and real estate taxes compared to the existing homeowner's insurance premiums.

Ability to subordinate the amount if you can't pay it in full, provided you owe a subsidy.

No calculation of debt ratios or home inspections.

No credit reviews are needed (however, the lender will verify that you made at least 12-month payments of the loan before applying for a refinance).
Through USDA Streamlined Assist, your income shouldn't exceed the adjusted yearly income limit for the metropolitan or county statistical area where your home is based.
Your home may still qualify for the refinance transaction if it is no longer situated in the USDA-designated zones. However, you need to have a current USDA-backed loan for the rules to apply.
The refinance may constitute the principal loan balance, upfront guarantee fee, accrued interest, and other qualifying closing expenses. You also need to apply for the refinance through USDA-approved lenders that offer streamlined assistance loans.
Lenders require the existing loan's interest rate to be below the current rate of the refinanced loan and a loan term below 30 years.
The Bottom Line
Property inspection waivers can save you hundreds of dollars in the long run. Note that opting for the waiver will mean settling with an old estimate of your property's market worth.
When the mortgage lender waives the need for a real estate appraisal, they will assess your home's value. They will base the value of your home on the results produced by an automated system.
The waiver will speed the mortgage process, reduce closing costs and allow you to win bidding wars on the house of your dreams.
With over 50 years of mortgage industry experience, we are here to help you achieve the American dream of owning a home. We strive to provide the best education before, during, and after you buy a home. Our advice is based on experience with Phil Ganz and Team closing over One billion dollars and helping countless families.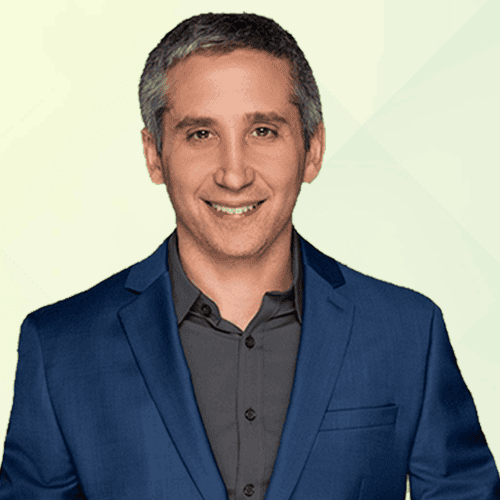 About Author - Phil Ganz
Phil Ganz has over 20+ years of experience in the residential financing space. With over a billion dollars of funded loans, Phil helps homebuyers configure the perfect mortgage plan. Whether it's your first home, a complex multiple-property purchase, or anything in between, Phil has the experience to help you achieve your goals.