Zillow's 1% Down Payment Program - How it Works

By Phil Ganz

Edited by Ryan Skerritt
6 Min Read
Sep 09, 2023
Zillow's 1% Down Payment Program is a financial arrangement designed to assist potential homeowners in purchasing a property with a minimal upfront payment.
This article will provide a clear overview of how the program operates, the criteria for eligibility, and the processes involved. Understanding these aspects can be crucial for those considering this as an option for home buying.
Continue reading to gain insights into the program's workings and its potential benefits.
Zillow's 1% Down Payment Program Overview
Zillow Home Loans has launched a new initiative for potential homeowners - the 1% Down Payment Assistance (DPA) program.
The primary feature of this program is that Zillow will cover 2% of the homebuyer's downpayment during the closing of the house. This means the buyer only needs to contribute 1% upfront.
Initially, this program is available to borrowers in Arizona. However, Zillow has plans to expand it to other markets in the future.
The 2% assistance provided by Zillow isn't a direct cash payment to the buyer. Instead, it's applied during the closing process of the home purchase.
Rian Furey, the senior vice president of Zillow Home Loans, explained the program's framework.
First-time borrowers in Arizona can opt to make a down payment of anywhere between 1% to 3%. Zillow Home Loans will then grant the remaining 2%, culminating in a total down payment of 3% to 5%.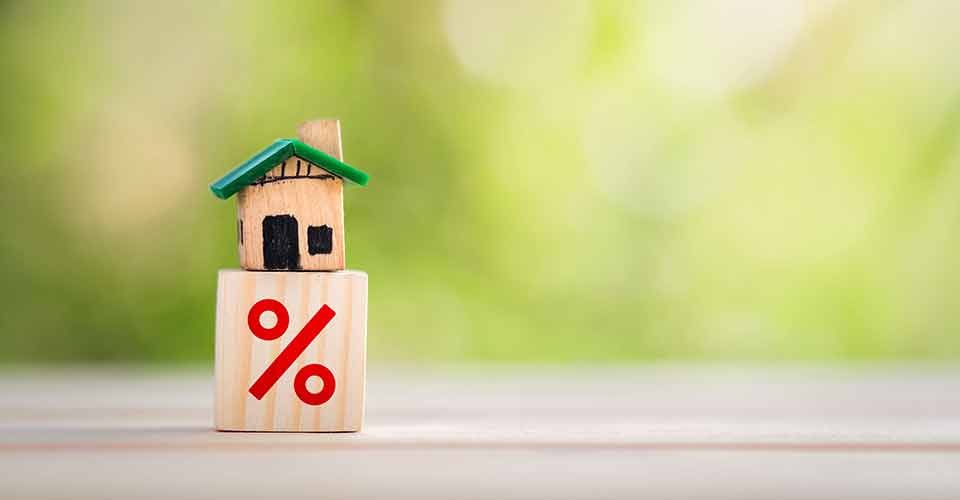 How to Qualify for Zillow's 1% Down Payment Program
To qualify for Zillow's 1% Down Payment Assistance Program, applicants must meet specific criteria. Ensuring you align with these qualifications is crucial to benefit from the assistance.
Here's a breakdown of the requirements:
First-Time Homebuyer Status
Only those who have never owned a home before qualify.
If you've previously purchased a home, whether it was a year ago or a decade ago, you are not eligible for this program.
Homeownership Education Course
Applicants are required to complete a homeownership education course. This course typically provides valuable information on the responsibilities and financial implications of owning a home.
Before applying, make sure to enroll and successfully complete one of these courses.
Primary Residence Requirement
The program is designed for those buying homes to live in, not for investment or rental purposes. The property you purchase using this program should be the primary place where you live.
Credit Score Requirement
A strong credit history is essential to qualify.
Applicants must have a FICO score of at least 620. If you're uncertain about your score, consider checking with one of the major credit bureaus before applying.
If your score is below the required threshold, you might consider credit repair strategies or consulting with a financial advisor.
Income Limitations
Your income should not exceed 80% of the Area Median Income (AMI) for the location of the property you wish to buy.
Each region has its own AMI, which is the midpoint of the wage scale – half of the people earn more than the AMI, and half earn less.
Before applying, verify the AMI for your property's location and ensure your income does not surpass 80% of that amount.
Private Mortgage Insurance (PMI)
All participants in the program must acquire private mortgage insurance.
PMI is a type of insurance that protects the lender in case you default on your loan. Make sure to consult with your lender or a financial expert about the best PMI options for your situation.
By meeting these six criteria, you can position yourself as a strong candidate for Zillow's 1% Down Payment Assistance Program and move one step closer to homeownership.
Application Process - Step by Step
Applying for Zillow's 1% Down Payment Assistance Program involves a series of steps to ensure you meet all the qualifications and are well-prepared for homeownership.
Here's a step-by-step guide to navigate the application process:
Self-Assessment
Before initiating the application, review the "How to Qualify" section to ensure you meet all the criteria. This preliminary self-check will save you time and potential disappointments later in the process.
Gather Necessary Documentation
Prepare essential documents such as proof of income, employment verification, recent bank statements, and your credit report.
Having these ready in advance can expedite the application process.
Enroll in a Homeownership Education Course
If you haven't already, sign up and complete the required homeownership education course. Make sure to keep a certificate or proof of completion, as you'll need this for your application.
Contact MakeFloridaYourHome
To get personalized guidance, insights, and support throughout the application process, reach out to MakeFloridaYourHome.
Their expertise can be invaluable in clarifying doubts, offering tips, and ensuring you have everything in order for a successful application.
Review and Submission
Once you've filled out the application, review all the details to ensure accuracy. Then, submit your application. Make sure to note any reference or application numbers for future correspondence.
Wait for Approval
After submission, your application will undergo a review process. It might take several days or weeks, depending on the volume of applications. Be patient and wait for a response.
Follow Up and Next Steps
Upon approval, you will likely receive further instructions or next steps, which might include finalizing mortgage terms, property inspections, or closing details.
Remember, applying for a mortgage assistance program is a significant step towards homeownership.
While the process may seem daunting, resources like MakeFloridaYourHome can provide the guidance and expertise you need to make it a smooth journey.
Other 1% Down Programs
Exploring the range of down payment assistance options is crucial for potential homebuyers.
In this section, we delve into other 1% Down Programs available in the market, broadening your understanding and choices.
Rocket Mortgage ONE+
Rocket Mortgage offers the ONE+ program which allows qualified borrowers to put down as little as 1% of the home's purchase price.
In addition, Rocket Mortgage contributes another 2% towards the loan. Borrowers can choose to put down more than 1% if they prefer, up to 2.99%. When combined with Rocket's contribution, the total down payment can be up to 4.99%.
A notable feature of the ONE+ program is that it does not require private mortgage insurance (PMI). Typically, PMI is necessary for loans with down payments below 20% of the home's value.
It's designed to protect lenders in case of borrower default and can range from 0.1% to 2% of the loan balance per year.
However, with the ONE+ program, PMI is not added, irrespective of the down payment.
For a home priced at $300,000 under the ONE+ program, a 1% down payment would be $3,000. With Rocket Mortgage's 2% contribution, that's an additional $6,000, resulting in a total down payment of $9,000.
If this loan was structured as a 30-year fixed loan at 6% interest, the monthly payment for principal and interest would be approximately $1,745. Without PMI, borrowers might see reduced monthly payments.
To be eligible for the ONE+ program:
The borrower's income should be below 80% of the median income of the area they are purchasing in. Rocket Mortgage suggests using the Fannie Mae lookup tool to check area median incomes.

A FICO® score of at least 620 is required.

The desired property should be a single-unit primary residence, including condominiums, single-family homes, and manufactured homes.
According to Rocket Mortgage data, many individuals may meet the income requirement. The ONE+ program is available nationwide and is open to both first-time and previous home buyers.
Conventional 1% Down by United Wholesale Mortgage
United Wholesale Mortgage (UWM) presents its Conventional 1% Down program. Eligible borrowers can opt to make a down payment of 1% of the home's purchase price.
Additionally, UWM contributes another 2%, though it's capped at $4,000, making the total potential down payment 3%.
Using a $300,000 home as an example under UWM's program - A 1% down payment from the borrower equates to $3,000. With UWM's additional 2%, $6,000 is added, resulting in a combined down payment of $9,000.
If taken as a 30-year fixed loan at a 6% interest rate, the monthly principal and interest payment would be around $1,745.
Note - Specific details regarding PMI or other financial factors for UWM's program are not provided.
For those considering the Conventional 1% Down program, the following criteria must be met:
Income should be at or below 50% of the Area Median Income (AMI).

The loan-to-value ratio (LTV) should be 97%.
UWM's reintroduction of the Conventional 1% Down program is part of their initiative to give independent mortgage brokers an edge in the market. The aim is to simplify the homeownership process and make it more affordable for potential homeowners nationwide.
Mat Ishbia, UWM's CEO, stated, "Our focus remains on creating solutions and products that accelerate the homeownership journey for borrowers. The Conventional 1% Down is a testament to our commitment to streamlining the process."
Other Down Payment Assistance Programs
When facing challenges in gathering sufficient funds for a down payment, there are several loan programs available to help prospective homeowners.
Here's an expanded breakdown of some common programs:
These are government-insured loans, which means they are backed by the federal government but lent by private lenders.

Suitable for applicants with limited savings or a less-than-stellar credit score.

Typically requires a down payment of just 3.5%.

An essential consideration is that borrowers will have mortgage insurance, safeguarding the lender if the borrower defaults.
Geared towards individuals looking to purchase homes in rural or smaller suburban communities.

One of its significant advantages is the potential for a zero down payment.

There are two primary USDA loans - the guaranteed loan program for the average income earner and the direct loan targeted towards those with lower incomes.
Aimed at military veterans, active-duty service members, and certain members of the National Guard and Reserves.

Offers the significant benefit of no down payment.

While they are exempt from private mortgage insurance, they do come with an upfront VA funding fee, which can be financed.
HomeReady by Fannie Mae
Created for individuals who might have a non-traditional income pattern or limited savings.

Only a minimal down payment is needed, which can even be sourced from gifts, grants, or family contributions.

To help buyers succeed, there's a mandatory online homeownership course.
Conventional 97 by Fannie Mae
It's a solution for those who can manage a 3% down payment.

It is open to both first-time and repeat buyers.

Some restrictions do apply, especially concerning the property type and the buyer's credit score.
Freddie Mac's Home Possible Mortgage
Requires a down payment of just 3%.

Flexibility in sourcing the down payment from various avenues, including from family members who might be living in the property.

A homeownership education course is required for first-time buyers.
Specifically designed for ALL workers in Florida.

Offers benefits like reduced interest rates or down payment assistance.

The aim is to acknowledge and assist those who serve the community.
A nationally recognized program that assists with down payments via forgivable or repayable loans.

It works in conjunction with FHA loans, ensuring the borrower can meet the 3.5% requirement.

Applicants must meet specific income and credit criteria to be eligible.
With over 50 years of mortgage industry experience, we are here to help you achieve the American dream of owning a home. We strive to provide the best education before, during, and after you buy a home. Our advice is based on experience with Phil Ganz and Team closing over One billion dollars and helping countless families.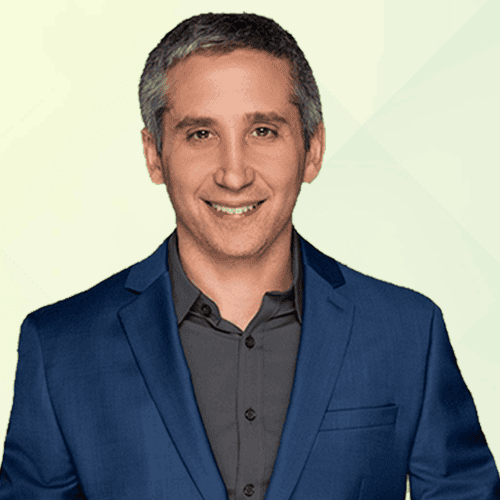 About Author - Phil Ganz
Phil Ganz has over 20+ years of experience in the residential financing space. With over a billion dollars of funded loans, Phil helps homebuyers configure the perfect mortgage plan. Whether it's your first home, a complex multiple-property purchase, or anything in between, Phil has the experience to help you achieve your goals.