1% Down Payment Mortgages in Florida - How it Works

By Phil Ganz

Edited by Ryan Skerritt
7 Min Read
Sep 05, 2023
Rocket Mortgage, recognized as the top lender in the U.S. in 2022, recently unveiled its ONE+ program in Florida.
Following this, United Wholesale Mortgage, the second-largest lender, presented its Conventional 1% Down loans — and soon after, enhanced their offerings in light of Rocket's update.
These competitive programs in Florida take cues from Fannie Mae's HomeReady mortgages and Freddie Mac's Home Possible loans.
These permit Floridians earning below 80 percent of their local median income to secure a standard loan with only a 3 percent down payment.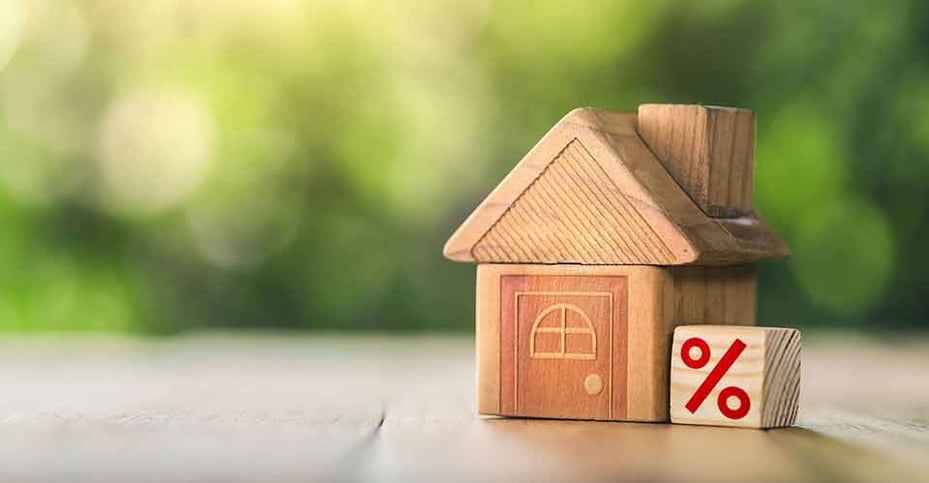 In Florida, these programs are introduced during a period when home prices are notably high and mortgage rates have doubled compared to two years prior.
Bill Banfield, the Executive Vice President of Capital Markets at Rocket Mortgage, remarked,
"Given the heightened cost of homes, many Floridians find it hard to enter the market. Offering financial support makes homeownership more appealing.
Understanding the 1% Mortgages in Florida
These mortgages allow a reduced down payment of just 1 percent. Here's how it functions.
Both lenders, Rocket and United Wholesale Mortgage, contribute 2 percent towards the needed 3 percent down payment for the HomeReady or Home Possible mortgage. This means the homebuyer only provides the remaining 1 percent.
For a clearer picture, consider this example from Rocket - In Florida, if someone aims to purchase a home priced at $250,000 with a HomeReady or Home Possible mortgage, they'd typically require a 3 percent down payment, equaling $7,500.
With Rocket's new scheme, they would provide $5,000 (which is 2 percent of the down payment) through a grant. Consequently, the homebuyer would only need to give $2,500, or 1 percent.
Furthermore, Rocket's plan also takes care of the private mortgage insurance (PMI) without charging the borrower.
Normally, if a borrower's down payment is below 20 percent, they'd be required to pay for PMI. For a loan amounting to $242,500, these PMI fees could be up to $245 monthly, as stated by Rocket.
The ONE+ program is open to both first-time and returning home purchasers in Florida. While there's no restriction on assets, there is an income limitation.
On the other hand, United Wholesale Mortgage's offering operates similarly, adhering to the guidelines set by HomeReady and Home Possible.
This lender will cover 2 percent of the home's buying price, capped at $4,000. This means the maximum loan where the benefit applies is $200,000.
For instance, a borrower seeking a $400,000 loan under this program would receive 1 percent of the down payment from United Wholesale Mortgage and would need to contribute the remaining 2 percent.
In Florida, when United first launched its program in April, it had set the down payment assistance exclusively for borrowers earning less than half of the local median income.
However, after facing critiques on social media platforms and observing Rocket's more lenient income boundaries, United revised its program. They raised the income threshold to accommodate borrowers earning up to 80 percent of the area's median income.
Income Requirements in Florida
For those interested in the 1 percent down programs, or even the HomeReady or HomePossible loans in Florida, the applicant's income shouldn't exceed 80 percent of the median income in the locality where the house is being purchased.
This income limit varies across the U.S. Here are some examples of the 80 percent income cap:
Orlando - Maximum of $68,560
Miami - Maximum of $67,600
Fort Lauderdale - Maximum of $67,600
New York City - Maximum of $90,080
San Francisco - Maximum of $120,880
If you're curious about the income constraints specific to Florida or any other region, Fannie Mae's website has a map feature where you can input an address to retrieve precise figures.
Is There a Catch for Florida Homebuyers?
While these mortgage programs appear to be beneficial for borrowers, it's crucial to recognize potential drawbacks:
Change in Terms - Due to the favorable conditions for borrowers, the program's terms may change, as illustrated by United Wholesale Mortgage's modification of its income limits.

Program's Future - These programs' terms are generous. Hence, there's a possibility that the major lenders might discontinue them in the future. Rocket's Banfield notes, "The current features might be expensive for the lender. Time will reveal how sustainable this is."

Home Value Fluctuation - Borrowers could end up owing more than their property's worth. Between April 2022 and April 2023, the median home prices reduced by 1.7 percent.

If a homebuyer in Florida puts down only 3 percent and the home value falls by 5 percent, they could find themselves in a negative equity situation.

Historical Perspective - The Great Recession highlighted the perils of purchasing a home with minimal equity. However, it's essential to understand that both the housing and mortgage markets are currently more stable than they were 15 years ago.

Qualification - Even with these enticing terms, borrowers must still meet specific criteria, like their debt-to-income (DTI) ratio. Rocket's Banfield clarifies, "The underwriting standards won't be compromised."
Florida residents should weigh these considerations before committing to a mortgage plan.
Lenders in Florida Innovate to Address Market Challenges
Acknowledging the hardships that homebuyers face in the current market, many lenders are devising novel solutions.
Recently, Movement Mortgage has allowed FHA borrowers to obtain a 10-year second mortgage to cover the 3.5 percent down payment typically needed for FHA loans.
This maneuver effectively means borrowers don't need to provide any initial payment. The prerequisite for this is a credit score of 620 or above.
Since 2021, there has been a significant reduction in mortgage applications. This, combined with the affordability challenge, has driven lenders to launch various mortgage promotions. Some initiatives include rate buydowns sponsored by the seller and discounts on potential refinancing.
Earlier in the year, Rocket introduced a new credit card offering designed to assist homebuyers. The Rocket Visa Signature Card provides an impressive 5 percent cashback on all purchases, up to a set limit.
These rewards can accumulate up to $8,000, which can be utilized for closing costs and a down payment. However, there's a catch - the rewards maintain their full value only if the home loan is taken from Rocket Mortgage.
These strategies highlight how lenders in Florida are keen to provide viable solutions to address the challenges of the current real estate landscape.
Low Down Payment Mortgage Options in Florida
In Florida, mortgage lenders and regulators have recognized the challenges that down payments present for aspiring homeowners.
Consequently, several options with reduced or even no down payment requirements are available to address these challenges.
The U.S. Department of Veterans Affairs (VA) backs loans that stand out due to their zero down payment requirement.
Another viable option is FHA Loans, insured by the Federal Housing Administration. They allow borrowers with a credit score of 580 or above to make a down payment of just 3.5 percent. If the credit score dips to as low as 500, a 10 percent down payment is still acceptable.
However, there is a catch - borrowers who pay less than 20 percent upfront have to bear FHA mortgage insurance premiums (MIP) for the entire duration of the loan.
Additionally, USDA and VA Loans offer zero down payment options. Specifically, USDA loans target borrowers in certain rural areas, while VA loans cater to active-duty military members, veterans, and their surviving spouses.
Neither of these loan types requires mortgage insurance.
However, USDA loans do carry guarantee fees, and VA loans include a funding fee. These diverse options provide Floridians with various pathways to homeownership, reducing the initial financial burden.
What is Biden's $25,000 Downpayment Toward Equity Act?
The Downpayment Toward Equity Act is a proposal from the Biden administration designed to help first-time home buyers.
This act aims to make buying a home more achievable for many Americans, especially those who have never owned a home before.
Here's how it works:
Financial Assistance - The main feature of this act is that it offers up to $25,000 in cash assistance. This money can be used in various ways to make buying a home more affordable.

Down Payment - One of the biggest challenges for new buyers is saving for the down payment. With this act, part or even all of the down payment can be covered by the $25,000 assistance.

Closing Costs - When you buy a home, there are many extra costs involved. One of these is the "closing cost." This is a mix of fees that can be quite high. The act allows buyers to use the assistance money to cover these costs.

Interest Rate Reduction - Another great feature is that buyers can use the money to "buy down" their interest rate. This means they pay a bit more upfront but get a lower interest rate on their mortgage, saving money over time.

Other Expenses - The funds from the act can also be used for other home-buying expenses, ensuring that first-time buyers have the best possible start in their homeownership journey.
In essence, the Downpayment Toward Equity Act is designed to lower the barriers to homeownership, making it easier and more affordable for first-time buyers to own a home.
What is The HELPER Act?
The HELPER Act is a mortgage program specifically designed for first-time home buyers, offering them 100% financing without the need for monthly mortgage insurance.
This program primarily targets first responders and educators.
To be eligible for the revised HELPER Act of 2023, potential home buyers must meet the following criteria:
Work full-time as a K-12 educator, firefighter, law enforcement officer, paramedic, or emergency medical technician (EMT) under federal, state, Tribal, or local government employment.

Have worked in a qualifying job for at least four out of the last five years.

Maintain "good standing" with their employer and have a plan to continue working for at least another 12 months.

Intend to purchase a primary residence consisting of a single unit, excluding vacation homes and rental properties.

Utilize the HELPER Act mortgage for the first time.

Fulfill the basic eligibility requirements for an FHA loan.

Be classified as a first-time home buyer, which means not owning a home in the preceding three years.
The HELPER Act streamlines the process by not requiring eligible buyers to complete a separate mortgage application.
Teachers and first responders are automatically considered for the HELPER Act mortgage by their FHA-approved lender at the time of their application.
Additionally, all mortgage companies that offer FHA loans are also authorized to provide HELPER Act mortgages.
Bottom Line
Florida's current housing market presents significant affordability challenges for potential homebuyers, with home prices reaching high levels and mortgage rates seeing a substantial increase.
In response to these hurdles, major mortgage lenders like Rocket Mortgage and United Wholesale Mortgage have introduced programs allowing qualified Floridians to enter the market with as little as a 1 percent down payment.
These initiatives mirror national schemes like Fannie Mae's HomeReady and Freddie Mac's Home Possible loans, targeting individuals earning below 80 percent of their local median income.
However, as with all financial programs, potential borrowers should be aware of the terms and possible long-term implications. This includes potential shifts in home values, historical context, and changes in program terms.
While these offerings make homeownership more attainable for many, prospective buyers should approach these opportunities with due diligence, weighing the benefits against potential risks.
Concurrently, new federal initiatives like Biden's Downpayment Toward Equity Act and the HELPER Act also aim to make homeownership more accessible for select groups.
Amid these changing dynamics, it's crucial for homebuyers to stay informed, seek expert advice, and carefully evaluate all available options.
With over 50 years of mortgage industry experience, we are here to help you achieve the American dream of owning a home. We strive to provide the best education before, during, and after you buy a home. Our advice is based on experience with Phil Ganz and Team closing over One billion dollars and helping countless families.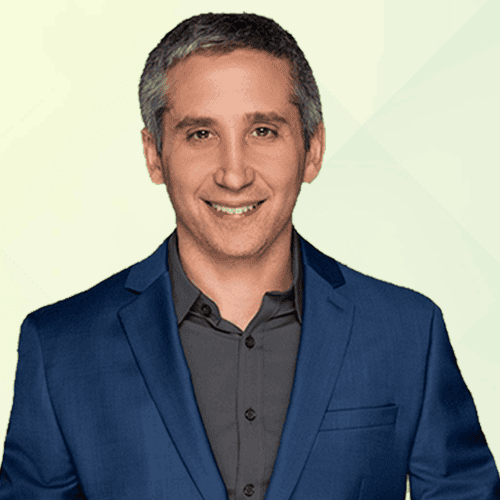 About Author - Phil Ganz
Phil Ganz has over 20+ years of experience in the residential financing space. With over a billion dollars of funded loans, Phil helps homebuyers configure the perfect mortgage plan. Whether it's your first home, a complex multiple-property purchase, or anything in between, Phil has the experience to help you achieve your goals.