How Does A VA Guaranteed Loan Work in Florida?

By Phil Ganz

Edited by Ryan Skerritt
7 Min Read
Jul 07, 2023
The Department of Veterans Affairs (VA) plays a pivotal role in facilitating these mortgages, guaranteeing loans originated by lenders that adhere to their established guidelines.
This exclusive opportunity is extended to active-duty service members, National Guard personnel, reservists, veterans, and qualifying surviving spouses residing in Florida.
Notably, the vast majority of VA loans issued each year in the state are guaranteed home loans.
It's worth noting that the terms "VA guarantee" and "VA guaranty" are often used interchangeably and hold the same meaning within the context of these loans.
Now let's delve into the details of the VA Guaranteed Home Loan program specifically tailored for Florida residents.
Are There Direct Loans From The VA?
While the majority of loans provided by the VA in Florida are guaranteed, meaning they are originated by lenders and backed by the agency, there is an exceptional program designed specifically for Native Americans who have served in the military.
The Native American Direct Loan (NADL) program offers a unique opportunity for eligible individuals to obtain a zero-down payment loan directly from the VA, accompanied by favorable terms regarding interest rates and closing costs.
It is essential to comprehend the distinction between direct and guaranteed loans to fully appreciate this exclusive program.
The NADL program stands apart as it is the only direct loan program offered by the VA. As such, these loans are provided directly by the VA itself, bypassing the involvement of lenders.
Florida residents who are eligible Native American service members, veterans, and their spouses purchasing on tribal trust land can benefit from this program's advantageous features, including interest rates that start as low as 2.5% (as of May 2023).
It's crucial to note that since these loans are administered directly by the VA, traditional lenders are not involved in the process.
This unique aspect underscores the importance of understanding the difference between direct and guaranteed loans, ensuring that eligible Native Americans in Florida can fully explore and take advantage of the NADL program.
How A VA Guaranteed Loan Works in Florida
In Florida, a VA guaranteed loan is an invaluable financial resource that has been backed by the VA but originated by lenders.
Meeting the specified criteria set by lenders and/or the VA opens up a range of possibilities for utilizing these loans, including new home purchases and refinancing options.
Let's explore the various common purposes for which VA guaranteed loans can be utilized in the vibrant Florida housing market.
Purchase
A VA loan can be used to acquire a diverse range of properties, catering to different needs.
Eligible individuals can utilize this loan for purchasing a single-family home, a multi-family property with up to four units, a condominium, or even a manufactured home.
It's important to note that not all lenders offer the complete array of options. Some lenders requires completed construction to finance newly built homes.
VA Streamline
Referred to as an Interest Rate Reduction Refinance Loan (IRRRL), this option is specifically designed for existing VA loan holders seeking to refinance with the goal of reducing their interest rate or adjusting their loan term.
The VA Streamline process involves minimal documentation, and in many cases, an appraisal is not required.
VA rate/term refinance
This type of refinance is suitable for those transitioning from a different loan type, such as a conventional or FHA loan, into a VA loan.
It allows borrowers to achieve the same objectives as a streamline refinance, making it an ideal choice for individuals who initially did not meet the service requirements for a VA loan but now qualify.
With a VA loan, you have the unique advantage of utilizing your existing equity to access cash.
This option enables borrowers to convert up to 100% of their equity into cash, setting it apart from other loan types. It's important to note that different lenders may have specific requirements for this type of refinance.
For some lenders, a minimum qualifying FICO® Score of 620 is necessary, and a minimum equity of 10% must be maintained in the home.
In the diverse real estate landscape of Florida, VA guaranteed loans offer unparalleled flexibility and opportunity.
Whether it's purchasing a new home, refinancing for better terms, or accessing your home equity, these loans cater to the unique needs and circumstances of eligible individuals who have served our nation.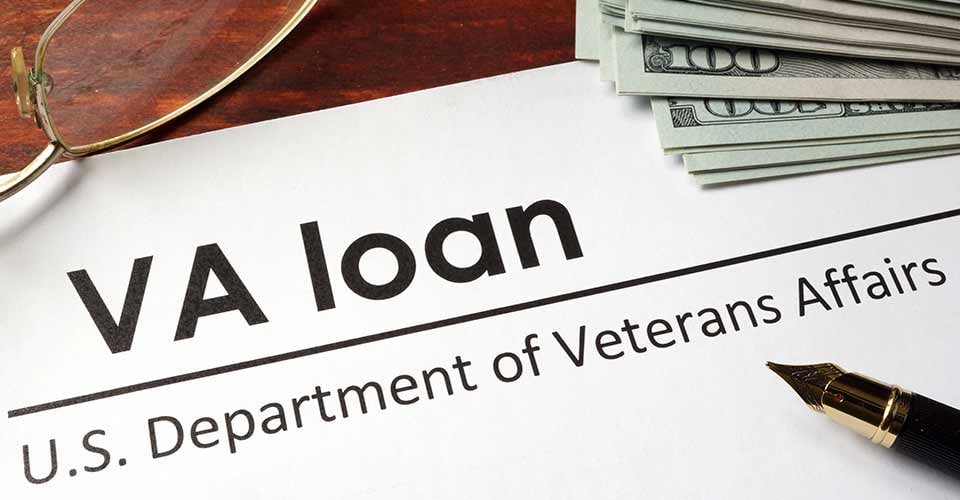 Eligibility Requirements For A VA Home Loan Guarantee
When considering eligibility for a VA loan in Florida, two key factors come into play - minimum military service requirements and financial qualifications.
Each lender may have different financial requirements, but what sets VA loans apart are the specific service time requirements.
Let's delve into the details to understand the eligibility criteria for different categories of individuals.
Active-duty Service Members
For active-duty service members, the requirement is having served on active duty for a minimum of 90 consecutive days at any point.
Veterans, National Guard Personnel, and Reservists
The service time requirement varies depending on the period of service. If service was before August 2, 1990, the VA provides an eligibility guide.
Veterans meet the active-duty requirement if they meet one of the following conditions:
At least 24 continuous months of active-duty service.

A full period of service (at least 90 days) during which they were called or ordered to active duty.

At least 90 days of service if discharged based on a hardship or a reduction in force.

Less than 90 days if discharged due to a service-connected disability.
National Guard personnel and reservists must have served 90 days on active duty to be eligible.
Surviving Spouses
Surviving spouses may qualify for a VA home loan if one of the following conditions is met:
The veteran is missing in action (MIA).

The veteran is a prisoner of war (POW).

The veteran died while in service or from a service-connected disability, and the surviving spouse did not remarry.

The veteran died while in service or from a service-connected disability, and the surviving spouse did not remarry before reaching the age of 57 or before December 16, 2003.

The veteran had been totally disabled and then passed away, even if the disability was not the cause of death (under certain circumstances).
If the surviving spouse remarried before December 16, 2003, on or after their 57th birthday, they must have obtained their Certificate of Eligibility (COE) prior to December 15, 2004, to be eligible for a home loan.
Guidelines Provided by the VA
In addition to meeting the service time or surviving spouse requirements, it is crucial to meet the lender's guidelines for qualification.
Minimum qualifying FICO® Score of 580 (although a score of 620 or higher provides more flexibility for debt-to-income ratio and credit score).

Debt-to-income (DTI) ratio may vary, but for a score of 580-619, no more than 38% of monthly income can be allocated towards the house payment, and no more than 45% of monthly income can go towards total monthly debt payments (including the mortgage payment).
Regardless of the lender, certain rules apply universally to VA loans:
The property being purchased must be a single-family residence or a multi-family property with no more than four units.

The home must be the primary residence of the borrower.
By meeting these requirements, individuals in Florida can explore the potential of VA loans to finance their dream homes.
The Pros And Cons Of The VA Home Loan Guarantee
When considering VA loans in Florida, it becomes evident that the benefits often outweigh the downsides for a majority of borrowers.
Let's examine the pros and cons associated with these loans, enabling individuals to make informed decisions about their financing options.
Pros
No or Low Down Payment - In most cases, VA loans require no down payment. However, borrowers with impacted (partial) entitlement may have certain limitations due to circumstances like a previous foreclosure. Nevertheless, the ability to secure a home loan without a substantial down payment is a significant advantage for eligible individuals.

Competitive Interest Rates - Designed to support those who have served our country, VA loans generally offer highly competitive interest rates compared to other loan options. This ensures that borrowers with qualifying criteria can access some of the lowest rates available in the market.

Cash-Out Refinance Flexibility - VA loans provide the unique opportunity to convert up to 100% of existing home equity into cash, provided the borrower meets the eligibility requirements. This flexibility can be beneficial for borrowers seeking additional funds for various purposes.
Cons
Funding Fee - Depending on factors such as the size of the down payment and whether it's the first or subsequent use of a VA loan, borrowers are required to pay a funding fee ranging from 1.25% to 3.3% of the loan amount. This fee can be included in the loan or paid during closing.

However, VA Streamlines carry a reduced fee of 0.5%. Exceptions to the funding fee apply to individuals receiving VA disability, qualifying as a surviving spouse, or returning to active duty after receiving a Purple Heart.

VA Appraisal - While the VA appraisal serves as a protective measure, some perceive the health and safety requirements to be more stringent compared to conventional loans.

However, it's important to note that if a home fails a VA inspection, it may likely fail a conventional appraisal as well. Educating sellers about the VA financing process can help address any concerns they may have.

Primary Properties Only - VA loans are exclusively intended for the purchase of primary residences and cannot be used for vacation homes or rental properties.
By considering these pros and cons, prospective borrowers in Florida can evaluate the suitability of VA loans and make informed choices about their home financing options.
How To Apply For A Guaranteed VA Home Loan in Florida
When seeking a VA loan in Florida, it is essential to work with a VA-approved lender, such as MakeFloridaYourHome, to facilitate the application process.
Here's a breakdown of the required documentation and the steps involved:
Certificate of Eligibility (COE)
The COE is a crucial document that certifies to the lender that you have met the service time requirements necessary to qualify for a VA loan.
If you don't already have a COE, you can apply for it online through the VA's website. Alternatively, VA-approved lenders can assist in obtaining the COE and may even expedite the process for you.
Documentation for Special Circumstances
If you have VA disability or are currently on active duty after receiving a Purple Heart, it's important to gather documentation to support these circumstances.
This documentation will be necessary to qualify for exemption from the funding fee. VA disability income can also be used to qualify for the loan.
Standard Documentation
Alongside the specific VA loan documentation, you'll need to provide the standard information typically required for any loan application. This includes but is not limited to:
W-2 forms, 1099 forms, and tax returns to verify your income.
Pay stubs reflecting your current employment.
Bank statements to verify your assets.
Credit report information to assess your liabilities and debts.
Details about any other real estate you own.
It's important to note that the list provided is not exhaustive, and your lender may request additional documentation specific to your situation.
Once you have gathered the necessary documentation, you can proceed with the loan application process.
This typically involves completing an application provided by the lender and submitting the required documentation for verification.
The lender will review your application, assess your eligibility, and determine the loan amount and terms you qualify for.
By working closely with a VA-approved lender and ensuring you have the required documentation in order, you can streamline the application process and move closer to securing a VA loan in Florida.
With over 50 years of mortgage industry experience, we are here to help you achieve the American dream of owning a home. We strive to provide the best education before, during, and after you buy a home. Our advice is based on experience with Phil Ganz and Team closing over One billion dollars and helping countless families.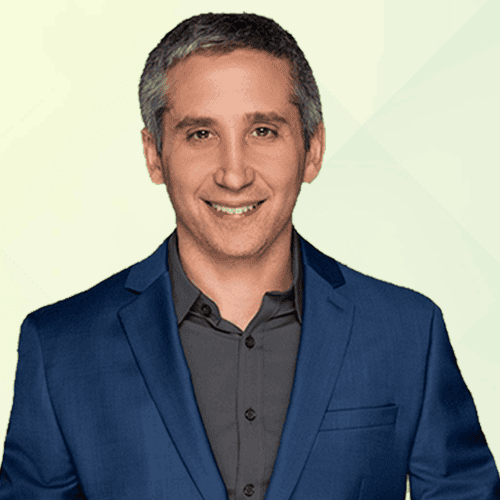 About Author - Phil Ganz
Phil Ganz has over 20+ years of experience in the residential financing space. With over a billion dollars of funded loans, Phil helps homebuyers configure the perfect mortgage plan. Whether it's your first home, a complex multiple-property purchase, or anything in between, Phil has the experience to help you achieve your goals.