Home Prices are High but Will it Stay This Way?
Phil Ganz
/
8 Min Read
/
May 23, 2022
Experts are forecasting that by 2024, housing inventory will be even tighter than it is today. Thus, there will be less supply, and greater demand will continue to drive up prices. Current homeowners are choosing not to move due to low-interest rates and staying in their homes longer.
The average single-family home price 2022
According to the National Association of Home Builders (NAHB), the average price of a new house hit a record high of $352,200 in January 2021.
One reason for this increase could be that more people are moving into cities because more jobs are available now than ever before. Many people who live outside big cities want access to those jobs without commuting too far.
This means there's less space left over, which drives up prices even further. But why do houses cost so much?
Zillow predicts single-family home prices to be $390,546 by 2023
Keep in mind that in the end, Zillow predicts that single-family home prices will be $390,546. That may seem far away, but it's still worth considering whether you'll be ready to take on a mortgage by 2023.
If the answer is yes, now may be the perfect time to dip your toes into the market. If not, you might want to look into renting—and potentially buy a house after making sure your financial situation is sustainable. Either way, getting a sense of what's happening with local housing trends can help you make an important decision.
Fannie Mae's data shows home prices will rise 11.2% this year and jump by 4.2% in 2023
Fannie Mae says the housing market stands out in 2022, and the momentum may carry into 2023. They expect single-family prices to rise 11.2 % this year.
In comparison, existing home sales are anticipated to increase by nearly 20%, aided by sustained meager mortgage rates and pent-up demand from sheltering-in-place during the pandemic.
Existing home sales bottomed in March 2020 and have been gaining ground since then. The pace of housing starts accelerated sooner than expected following the pandemic.
But what happens when we get to 2023?
Will Fannie Mae expect prices to continue rising (albeit not at this pace)? The answer is no.
Right now, Fannie Mae expects prices to be up only 4.2% from now through 2023, which is a much slower rate than we're seeing now, thanks mainly to mortgage rates continuing on a gradual rise during this time frame and more homes hitting the market as new construction continues to ramp up.
Why are home prices expected to keep rising?
The main reason home prices will keep increasing is supply and demand. The number of houses listed for sale is low, while people looking to buy a home has skyrocketed. Here's why:
More people feel comfortable buying homes after staying in their current residences for nearly two years during the pandemic, and so they're starting to look for new places.

Many people are moving from city centers (where it can be more challenging to find a place) out into the suburbs, where there's more room available.

As mortgage rates remain at historic lows (around 3%), many buyers want to take advantage of that and lock in their rate before it starts going up again.

Some renters have decided that owning a home would be better financially than renting one. They've started looking into mortgages and making offers on houses as well.
The rise in prices is due to low inventory levels and increased demand
You've probably noticed that home prices have gone up quite a bit. There are several reasons for this, but the main one is low-inventory levels. Inventory levels are the number of homes available for sale in a given area at any one time.
We typically measure it in months or how long the current inventory would last if there were no new sales. Since summer 2017, we've regularly seen meager numbers. In most cases, it's less than three months of inventory, which is a seller's market because demand far outstrips supply.
Low-interest rates are also driving demand and home prices up as buyers try to find ways to afford monthly payments, which can be higher than they'd like with an interest rate increase. But it's all relative—on average, today's 30-year mortgage interest rate is still below 4 percent, and in some places, you can go even lower with a 15-year mortgage.
The increase in home prices is good news for sellers and homeowners
The good news is that higher prices mean more home equity for sellers, which means better prices. And if you're a homeowner and your house has increased in value, you can also borrow against it. That's a win-win for homeowners and sellers alike.
But what about buyers? The increase in housing prices will affect them, especially if they're looking to buy a new home or move into an existing one. With the rise in home values comes an increase in mortgage payments, which means paying attention to credit scores and down payment amounts before you start shopping around for your dream home.
If you already own a home, it's wise to refinance and lock in a lower interest rate
Refinancing is when an existing loan is paid off and replaced with a new loan with different terms. Advantages of refinancing include potentially lowering your monthly payment, changing from an adjustable-rate mortgage (ARM) to a fixed-rate mortgage, or accessing your home equity through cash-out refinancing.
Disadvantages of refinancing include closing costs, administrative fees, additional home appraisals (if required), and other fees associated with applying for refinancing.
The interest rate on mortgages can be fixed or variable (also known as adjustable rates), depending on which type you choose. Fixed rates will remain the same over the life of the loan but may have higher initial payments than variable rates. Variable-rate mortgages start at lower initial payments but may increase over time.
Mortgage terms vary by lender but are commonly 15-, 20-, and 30-year options with shorter terms typically carrying higher monthly payments than longer ones.
This is a great time to buy land and build your dream home
Another option you have with the current market is to buy a piece of land and build your dream home. Whether it's the house you plan to retire in or one that will accommodate your growing family, this is a great time to build new. New homes are more energy-efficient and have lower maintenance costs.
You can choose all your finishings and the features that work best for you. Some people prefer a large kitchen while others want additional living space. When building, you get to choose your floor plan and customize it to work for you and allow enough room for your needs. You can also choose energy-efficient features like windows, insulation, and appliances which help reduce utility costs over time.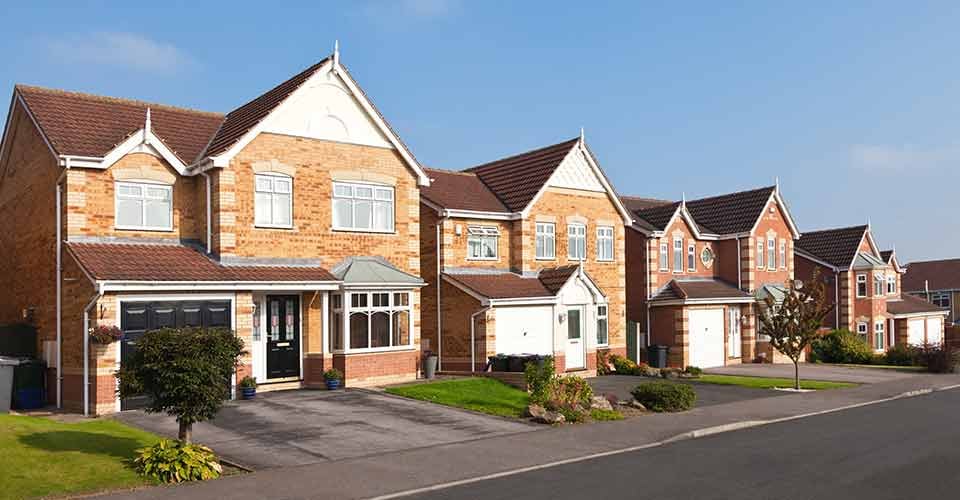 Don't wait too long because prices may rise even higher if you're thinking of selling
If you're considering selling your home, don't wait too long. Experts say prices could rise even higher, so the sooner you sell, the better it will be.
If you do decide to sell now, there are a few things that can help get your home sold:
Make sure your home is in tip-top shape before putting it on the market. This means doing any necessary repairs and ensuring everything is clean and well-maintained.

Price your home correctly with the help of a real estate agent or by doing research online about other homes for sale in your area.
Recent data shows that home prices will continue to increase over the next few years
If you're like most people, the thought of home prices appreciating makes your stomach turn. However, it's essential to understand that home price growth is not bad if you either own a home or plan on owning one in the future.
The current numbers show that the average price of a US home will continue to rise. Zillow predicts that the numbers will continue to increase over the next few years. They predict 14.9 % price growth from Q1 2022 to Q1 2024.
Zillow's Home Price Expectations Survey, which is in its 13th year of existence, surveyed housing experts and economists from around the country to forecast home prices over the next five years.
According to Zillow's projections, home values have risen 6.5% over the past year and are expected to rise another 14.95 % within 12 months.
However, when it comes to long-term predictions about price growth, there was a wide range of feedback—from as low as 3 % growth to more than double that amount at 8% growth. The median response predicts that prices will keep rising in the run to 2024.
In terms of how this could impact your wallet when shopping for homes shortly - the survey predicts a single-family home price of $390,546 by 2023, accounting for 14.9 % growth from Q1 2022 to Q1 2024 (the furthest out Zillow was able to predict).
Goldman Sachs says home prices will appreciate 2.7% in 2023
As you might expect, the impact on your home's value will vary depending on how much it costs in the first place. A $1 million home would appreciate $27,000 to $1.027 million. A $500,000 homeowner would get a modest increase of $13,500 over five years.
And if you live in a more affordable market and own a home for $250,000, that price would appreciate by only about $6,750 to around $256,750 by 2023.
If your mortgage is underwater and you've been waiting for better days ahead and hoping your equity will recover or improve modestly, this prediction may not be enough to help you out.
If you wait until next year to buy a home, you could pay $26,000
According to the forecast from ATTOM Data Solutions, the average mortgage borrower should pay much more for a median-priced home in 2021.
The increase in home prices is good news for sellers and homeowners. The rise in prices is due to low inventory levels and increased demand. Currently, there are fewer than two months of housing inventory available.
If you buy now, you could benefit from a significant increase in home equity
You can refinance your home to lock in a lower interest rate.

You could save thousands on your mortgage.

You could buy a piece of land and build your dream home.

You can sell your home and move to a better area.

You can use the extra money to start a business.
How to prepare for the rising home prices
If you own a home, consider refinancing now rather than later. Though home prices might not increase at the same rate in 2020 and 2021, they are expected to rise by about 2-3% per year for the next few years. This will be good for you if you own a home because your equity will be increasing, but it could potentially hurt you if you need to sell your home because the market might not be as strong compared in the last few years.
A potential solution is to refinance your mortgage while interest rates are low to take advantage of lower monthly payments. Splurging on some fancy improvements or buying square footage might be off the table if your monthly mortgage payment goes up down the road after home values start increasing again.
Also, consider buying a home if you are currently renting. If history has taught us anything, real estate tends to go up over time if given enough time. Remember that even though we don't know what will happen, most experts agree that things aren't going back to where they were before coronavirus, so why pay someone else's mortgage when there is a chance that you could eventually get equity from a house?
Lastly, please don't wait until everyone else starts selling their homes before putting yours on the market. You never want to put yourself in a situation where demand is outpacing supply for properties similar to yours because then buyers have all of the leverage which can lead them being able to submit lower offers and get into bidding wars unless, of course, they have secured financing ahead of time which puts them above someone who uses cash or is pre-approved for financing but has yet to get approved since lenders are taking longer than usual due to high demand right now.
How to Invest in the Booming Housing Market Like a Pro
Set investment goals
Real estate can be a significant investment, but only if it fits your financial plan. You should set goals for your investments and determine what type of property will help you achieve those goals. It would help if you also considered how much risk you can handle before deciding whether or not to invest in real estate.
Understand the risks
Understanding the risks and returns of real estate investment compared to other investments is essential when making an informed decision about whether or not investing in real estate is right for you at this time.
Choose the type of property
Assess your risk tolerance and decide what type of real estate property you're interested in. If you're looking for a safe investment with little risk, consider buying a single-family home or duplex (a two-story building with two units).
But if you're looking for more income potential, consider buying a multi-family building — either an apartment building or condo complex — where tenants pay rent every month and help cover your mortgage payments.
Seek financing
Calculate how much money you need and follow a budget. You'll need enough money to buy your property outright without financing it through a bank or other lender.
If you can't afford all cash upfront, then consider using a loan that allows you to pay off over time (such as an adjustable-rate mortgage).
In summary
Home prices are likely to stay high soon, but national economic problems could bring about a change. However, these problems will have to intensify for prices to come down.
If you are looking to buy a house, you should consider buying soon because it is harder to save money for buying a house when interest rates rise.