Chenoa Fund Reviews in 2023

By Phil Ganz

Edited by Ryan Skerritt
7 Min Read
Sep 02, 2023
If you're considering the Chenoa Fund for your homebuying needs, you've come to the right place.
In this comprehensive guide, we'll delve into what the Chenoa Fund is all about and provide detailed reviews on its pros and cons. We'll also share real customer experiences as well as walk you through the application process step by step.
Whether you have questions or want to know more about this popular homeownership assistance program, we have all the answers in this informative article.
What is the Chenoa Fund?
The Chenoa Fund is a down payment assistance program that aims to help homebuyers overcome the financial barrier of making a substantial upfront payment.
It is specifically designed for individuals who qualify for an FHA loan but may struggle with coming up with the required down payment.
The Chenoa Fund provides secondary financing options, allowing borrowers to access funds that can be used towards their down payment and closing costs.
By offering this support, the Chenoa Fund helps more people become homeowners by reducing their upfront financial burden.
This program has received positive reviews from homebuyers who have benefited from its assistance in achieving their dream of owning a home.
With its partnership with FHA loans, the Chenoa Fund plays a crucial role in expanding opportunities for individuals and families to achieve homeownership.
Overview of the Chenoa Fund
The Chenoa Fund is a down payment assistance program that aims to help individuals and families achieve their dream of homeownership.
By providing financial support for the down payment, the Chenoa Fund makes it more accessible for borrowers who may not have enough savings upfront.
This program works in conjunction with FHA loans, allowing borrowers to secure low-interest rates and favorable terms.
"The Chenoa Fund is a trusted resource in the housing industry, providing financial support for down payments to help individuals and families achieve their dream of homeownership.
With a rich history spanning several years, the Chenoa Fund has become a trusted resource in the housing industry.
Established as part of CBC Mortgage Agency, this fund was created to address the growing concern of limited access to affordable housing options.
Since its inception, it has successfully helped countless individuals and families overcome financial barriers and embark on their journey towards homeownership.
At its core, the objectives and mission of the Chenoa Fund are centered around promoting sustainable homeownership opportunities for underserved communities.
By offering down payment assistance alongside FHA loans, this fund strives to bridge the gap between aspiring homebuyers' dreams and their financial realities.
Its commitment lies in empowering individuals with safe and affordable options that pave the way towards long-term stability and wealth accumulation through homeownership.
Benefits of the Chenoa Fund
In addition to providing down payment assistance, the Chenoa Fund offers a range of benefits that make it an attractive option for low-to-moderate income homebuyers.
With flexible credit requirements and loan options, borrowers with less-than-perfect credit can still qualify for financing through the fund. This allows more individuals and families to achieve their dream of homeownership.
Furthermore, the Chenoa Fund is dedicated to serving underserved communities by providing accessible financing solutions that address their specific needs. Through this initiative, more people can overcome financial barriers and become proud homeowners.
Eligibility for the Chenoa Fund's down payment assistance programs is based on factors such as credit score, debt-to-income ratio, and income limits. Borrowers must meet these criteria in order to qualify.
The application process for the Chenoa Fund requires borrowers to submit necessary documentation such as pay stubs, tax returns, and bank statements. This information helps determine eligibility and ensures a smooth approval process.
Chenoa Fund offers various types of down payment assistance programs, including those that are compatible with FHA loans.
These programs help borrowers secure financing by providing funds for their down payments, making homeownership more accessible.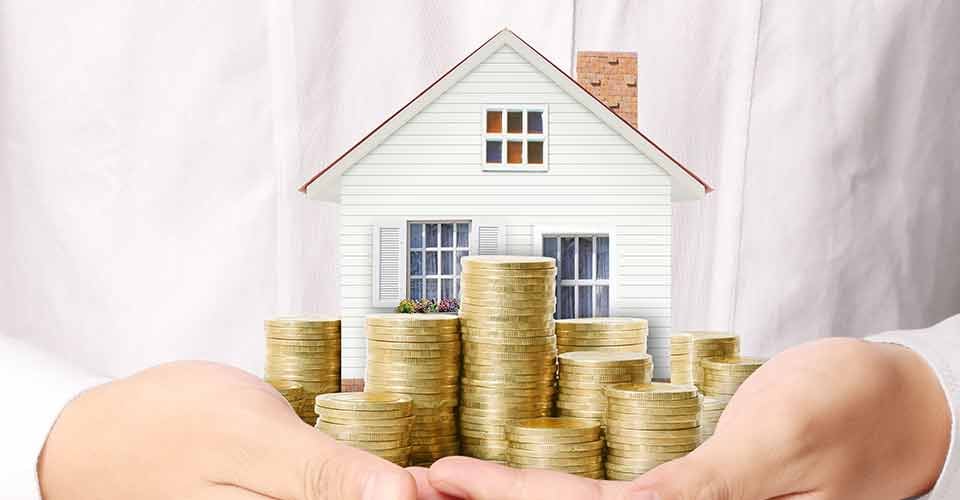 Real Chenoa Fund Reviews from Reddit Users
"Doubt I'll get a response here since it's been so long since this was posted, but what about the forgiveness aspect of the fund? It says after 36 payments the rest of the loan is forgiven…I'm either not understanding this or it's too good to be true?"
The amount that is forgiven is the down payment assistance, the 3.5% in this case. At a 5% down payment assistance, the forgiveness doesn't occur until 120 months of consecutive on-time payments.
"Does your income not disqualify you from Chenoa fund? When I looked into it I think that was the reason we didn't qualify, if I remember correctly."
Does not have a income limit. There is a requirement for DTI.
Chenoa Fund Reviews - Pros and Cons
Pros of the Chenoa Fund
Down Payment Assistance
Overcoming the challenge of saving for a down payment is made easier with the Chenoa Fund.
By offering financial assistance, aspiring homeowners can turn their dreams into reality, giving them the boost they need to enter the housing market.
The Chenoa Fund offers a range of down payment assistance programs, providing flexibility for borrowers who may not have significant savings for a down payment.
Flexibility in Credit Score Requirements
Unlike traditional lenders with rigid credit score criteria, the Chenoa Fund takes a more inclusive approach and considers applicants with lower scores.
This creates opportunities for individuals who may have had past credit issues to still qualify for a mortgage loan and embark on their homeownership journey.
Accessible to Low-to-Moderate Income Borrowers
The Chenoa Fund is specifically designed to assist low-to-moderate income individuals and families in achieving homeownership, making it an accessible option for those with limited financial resources.
Wide Range of Eligible Properties
With the Chenoa Fund, borrowers are not limited to specific property types – single-family homes, townhouses, and condos all fall within its scope.
This flexibility empowers homebuyers to explore different housing options based on their preferences and needs while still benefitting from the fund's support.
Cons of the Chenoa Fund
Income Restrictions Apply
Eligibility for the Chenoa Fund is subject to certain income limits, potentially excluding higher-income individuals from accessing this down payment assistance option.
Additional Costs Involved
While the Chenoa Fund helps with the down payment, borrowers should consider other expenses associated with home buying such as closing costs or private mortgage insurance (PMI).
While the down payment assistance provided by the Chenoa Fund can be valuable, borrowers should be aware that there may be additional costs and fees associated with participating in these programs.
Limited Availability in Some Areas
The availability of the Chenoa Fund may vary depending on location and lender participation within specific regions or states.
Higher Interest Rates
One downside of the Chenoa Fund is that borrowers may face higher interest rates compared to traditional mortgage loans, potentially resulting in higher monthly payments over the life of the loan.
Chenoa Fund Reviews - Customer Experiences
Positive Chenoa Fund reviews highlight the program's user-friendly application process and helpful customer service.
Clients appreciate the variety of down payment assistance options available, allowing them to find a solution that best fits their needs.
Many individuals commend the Chenoa Fund for providing opportunities to become homeowners and achieving their dreams.
On the other hand, negative Chenoa Fund reviews express concerns regarding high interest rates and eligibility requirements like having a credit score of 600+.
Some applicants feel disappointed by delays in receiving approval or funding, causing frustration during an already stressful homebuying process.
Additionally, a few customers mention difficulties in navigating through the documentation requirements, leading to confusion and potential delays in closing on a home.
Overall, while there are positive experiences with Chenoa Fund's services, it is important for potential borrowers to carefully consider all aspects of the program before making a decision.
Positive Chenoa Fund Reviews
Efficient and Transparent Application Process
Chenoa Fund stands out for its streamlined application process, allowing borrowers to easily navigate the loan application.
The platform provides clear instructions and readily accessible information, ensuring transparency throughout the entire process.
Competitive Interest Rates and Terms
With Chenoa Fund, borrowers can take advantage of competitive interest rates and flexible terms.
This allows them to secure financing that aligns with their financial goals while enjoying favorable repayment conditions.
Responsive Customer Service
Chenoa Fund prides itself on delivering exceptional customer service. Their knowledgeable team promptly responds to inquiries, providing personalized support every step of the way.
Borrowers can trust in their commitment to addressing concerns and ensuring a smooth borrowing experience.
Negative Chenoa Fund Reviews
Lengthy Approval Process
One common complaint among Chenoa Fund borrowers is the lengthy approval process.
Many applicants have reported experiencing delays and extensive paperwork requirements, leading to frustration and a longer wait time for loan approval.
Limited Availability in Certain Areas
Another drawback of the Chenoa Fund is its limited availability in certain areas.
While it aims to provide down payment assistance nationwide, some regions have reported minimal or no access to this program.
This limitation can be particularly disappointing for potential homebuyers who are looking for financial support in areas where the Chenoa Fund is not readily available.
Strict Eligibility Criteria
The strict eligibility criteria set by the Chenoa Fund has also received negative reviews from some applicants.
The program requires borrowers to meet specific income thresholds, credit score requirements, and debt-to-income ratios, which may exclude individuals with lower incomes or less-than-ideal credit histories from accessing this assistance.
How to Apply for the Chenoa Fund
To apply for the Chenoa Fund, you must meet certain eligibility requirements.
These include having a minimum credit score of 620, a debt-to-income ratio of 50% or lower, and completing a homebuyer education course.
Once you meet these requirements, you can begin the application process by gathering necessary documents such as income verification, tax returns, and bank statements.
Fill out the application form accurately and submit it along with all required documentation to be considered for funding.
Requirements for Chenoa Fund Eligibility
Please note that these are just some of the key eligibility requirements. Additional criteria may apply based on individual circumstances.
Minimum credit score criteria - Applicants must have a minimum credit score of 600 to be eligible for the Chenoa Fund.

Income and employment verification - Proof of income and employment is required to ensure borrowers have a stable financial situation.

Debt-to-income ratio guidelines - Borrowers must meet specific debt-to-income ratio requirements to qualify for the Chenoa Fund.
Step-by-Step Application Process
Gather all necessary documents such as identification, proof of income, and credit history. Ensure that you have all the required paperwork before starting the application process.
Once you have gathered your documents, complete the online application form accurately and thoroughly. Be sure to provide all requested information and double-check for any errors before submitting.
Additionally, be prepared to submit any required supporting documentation promptly upon request to ensure a smooth application process.
Chenoa Fund Reviews - Frequently Asked Questions
What is the interest rate for the Chenoa Fund?
Understanding the different interest rate options is crucial when considering the Chenoa Fund. Factors such as credit score, loan-to-value ratio, and program type can affect your interest rate.
Comparing Chenoa Fund's rates with other loan programs will help you make an informed decision about securing financing for your home purchase.
It is recommended to contact a Chenoa Fund representative to get accurate and up-to-date information regarding interest rates.
Can the Chenoa Fund be used for refinancing?
Unfortunately, the Chenoa Fund cannot be used for refinancing purposes. It is specifically designed to assist homebuyers with down payment assistance when purchasing a new property.
How long does it take to get approved for the Chenoa Fund?
Understanding the application process timeline is crucial when seeking approval for the Chenoa Fund. Factors such as document preparation, credit history verification, and underwriting reviews can impact approval timeframes.
To expedite your Chenoa Fund approval process, ensure all necessary documents are complete and accurate, maintain a good credit score, and promptly respond to any requests from lenders or underwriters.
Are there any income restrictions for the Chenoa Fund?
The Chenoa Fund does have income restrictions in place. These restrictions are based on the borrower's household income and vary depending on the location of the property.
To determine if you meet the income eligibility criteria, reach out to a Chenoa Fund representative who can provide personalized guidance.
Conclusion
In conclusion, Chenoa Fund has received positive reviews from many borrowers who have utilized their down payment assistance program.
The fund provides a comprehensive solution for individuals seeking financial support to purchase a home. With competitive interest rates and flexible repayment options, Chenoa Fund is a reliable choice in the realm of down payment assistance programs.
Overall, the feedback from borrowers highlights the effectiveness and efficiency of Chenoa Fund's services. By offering various programs tailored to different financial situations, they ensure that every borrower can find an option that suits their needs.
With favorable reviews and satisfied customers, it is evident that Chenoa Fund is dedicated to helping individuals achieve homeownership with ease and confidence.
With over 50 years of mortgage industry experience, we are here to help you achieve the American dream of owning a home. We strive to provide the best education before, during, and after you buy a home. Our advice is based on experience with Phil Ganz and Team closing over One billion dollars and helping countless families.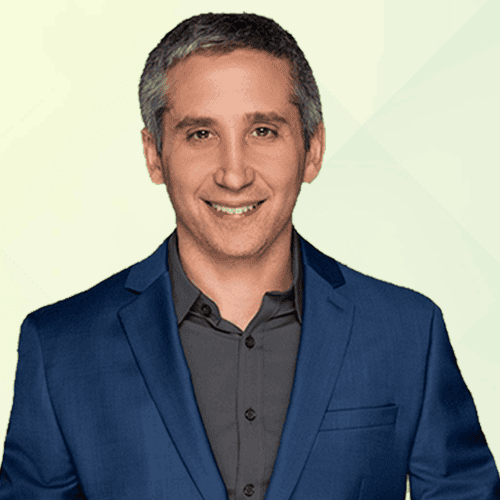 About Author - Phil Ganz
Phil Ganz has over 20+ years of experience in the residential financing space. With over a billion dollars of funded loans, Phil helps homebuyers configure the perfect mortgage plan. Whether it's your first home, a complex multiple-property purchase, or anything in between, Phil has the experience to help you achieve your goals.