Disney's Hollywood Studios: Everything You Need to Know
Phil Ganz
/
3 Min Read
/
Mar 04, 2022
It has since grown into one of the most popular at Disney World, home to some of the biggest names in the film industry including cult classics like Star Wars, Indiana Jones, and Pixar.
At Hollywood Studios, visitors of all ages are treated to a variety of extraordinary film-themed attractions and rides found nowhere else on the planet. Whether you're an adrenaline junkie who enjoys exhilarating speed coaster rides or you're looking for an immersive visual experience to captivate your imagination, there are plenty of fun activities to do and things to enjoy at this theme park. Keep reading to learn more about Hollywood Studios' attractions, rides, activities, and more.
How To Get to Hollywood Studios
Depending on where you are staying, there are various means that you can use to get to Hollywood Studios. These include:
Taking a Bus - If you are staying at the Disney Resort, you will be able to travel by bus to Hollywood Studios. Be sure to check the bus schedule to know what time the bus departs the Resort for Hollywood Studios. You can find the bus schedule at the My Disney Experience app.

Traveling by Skyliner - If you are staying at certain resorts like Disney's Caribbean Beach Resort, Pop Century Resort, and Disney's Rivera Resort, you can board a Skyline gondola directly to Hollywood Studios. It is worth noting, however, that if you're staying at the Riviera Resort or Pop Century, you'll need to make a stopover at Caribbean beach during your gondola ride.

Taking a Boat - Most resorts situated close to Hollywood Studios provide transportation via boat. These include Beach Club Resort, Swan and Dolphin Resort, and The BoardWalk Inn. Depending on the resort where you board from, you may need to stop at other stations on your way to Hollywood Studios.

Walking - If you're staying at a nearby resort, you can also walk to Hollywood Studios using the numerous paths available at stations such as Yacht Club Resort and Beach Club Resort. Bear in mind that these walks can take quite a bit of time (20 to 30 minutes). It is therefore advisable to have comfortable walking shoes to prevent your feet from becoming sore.

Driving - Driving to Hollywood Studios is also an alternative way of accessing the park if you have a personal or rental car. If you are staying at a resort, you will not be charged for parking inside the park although you will still be required to pay parking fees at your resort. The parking fee levied on a regular ticket for a day visit is $25. Passholders on, the other hand, are not charged for parking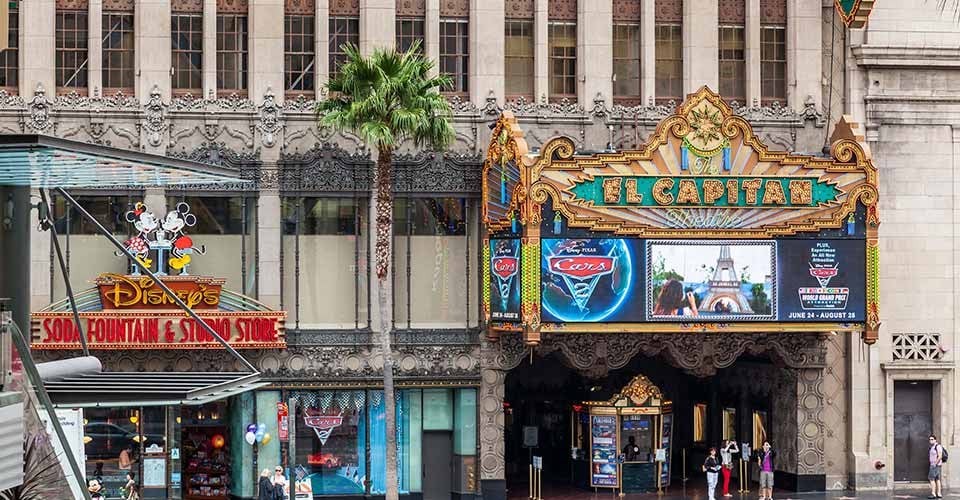 Best Hollywood Studios Attractions, Rides, and Events
As a film-themed amusement park, Hollywood Studios' core aim has always been to bring the excitement and glamor of the movie industry to life. Through its plethora of thrilling rides, adventures, entertainment, fireworks displays, and special events, this famed park promises its guests an awe-inspiring experience to captivate their imagination and tantalize their senses.
Coasters and Rides
With more than 17 rides and coasters ranging from gentle to utterly thrilling, Hollywood Studios certainly has everything for everyone. Some of the "must-experience" rides at this park include:
Star Wars: Rise Of The Resistance - This thrilling ride located in Star Wars: Galaxy's Edge takes you through a perilous adventure journaling through stormtrooper-laden territories. The goal is to survive the onslaught by the First Order and ensure The Resistance survives.

Rock "n" Roller Coaster Starring Aerosmith - On this high-octane ride, you get to speed across the busy highways of Los Angeles aboard a glamorous limo while bumping to some classic Aerosmith tunes. Get to experience the fast-paced lifestyle of a rockstar as you wheeze past some of the most iconic landmarks in Hollywood.

Lightning McQueen's Racing Army - Indulge your thrill for speed with wannabe racers of all ages as you participate in a simulated race featuring the famed Lightning McQueen car.

Other rides and coasters include:

Alien Swirling Saucers
Voyage of the Little Mermaid
Mickey and Minney's Runaway Rail
Muppet Vision 3D
Slinky Dog Dash
Toy Story Mania
Characters, Shows, and Events
Hollywood Studios offers its visitors the once-in-a-lifetime opportunity to rub elbows with some of their favorite Disney and movie characters including Mickey, Minney, Buzz Lightyear, Darth Vadar, Mr. and Mrs. Incredible, and more.
Here are some of the events and performances that we recommend checking out when visiting Hollywood Studios.
Star Wars: A Galactic Spectacular - Get immersed in this mesmerizing Star Wars-themed firework display featuring state-of-the-art pyrotechnics, lighting, and visual effects. This glorious 14-minute long spectacle will take you through some of the most iconic scenes in Star Wars history, culminating in an epic climax.

Fantasmic - This glorious musical extravaganza showcases the tug between the forces of good and evil inside Mickey's ethereal dreamworld. Get transported inside Mickey's dream with over 50 performers and exuberant sets complete with visual effects, pyrotechnics, and music.

Other shows and events that you can also catch at Hollywood Studios include:

Disney After Hours
Indiana Jones Epic Stunt Spectacular
Hollywood Holiday Tower Hotel
Disney Wine and Dine Half Marathon
Restaurants and Dining at Hollywood Studios
Hollywood Studios allows visitors to bring their own food when visiting the park. So this is a great alternative if you're looking to minimize your spending. However, there are also a number of eateries and restaurants in and around the park where you can enjoy tasty meals at affordable prices. These include:
Ronto Restaurant
Baseline Taphouse
Woody's Lunch Box
The Hollywood Brown Derby
It is worth noting that admission to most restaurants at Hollywood Studios is on a reservation basis. So, make sure you book your table early to avoid missing out.
Wrapping Up
Whether you're planning a vacation with your family or a one-day getaway with friends, Hollywood Studios guarantees you a truly memorable experience. With plenty of rides, events, and fun activities, you'll hardly be able to catch your breath as the spectacular world of Disney comes alive right before your eyes.
Interested in learning about becoming a resident in Florida or moving there? Read more.