Moving to Coral Gables, Florida in 2023 - Everything You Need to Know

By Phil Ganz

Edited by Ryan Skerritt
8 Min Read
Jul 18, 2023
Upon entering the city limits of Coral Gables, you will be warmly greeted by a blend of Spanish and Italian influences.
In the 1920s, the city was conceptualized by developer George Merrick, resulting in a delightful fusion of Mediterranean Revival architectural style, accompanied by delightful plazas, parks, and ornamental water features.
Coral Gables is renowned for its opulent mansions adorned with ivy, and it boasts globally recognized landmarks like the Biltmore Hotel and Venetian Pool.
When contemplating a move to Florida, one might assume that every town resembles another. However, Coral Gables defies this notion!
This city will captivate you with its astonishing offerings for both its visitors and its residents.
Coral Gables Snapshot
The community primarily consists of families, as the area is less frequented by under-30 singles or first-time home buyers due to the average price of $400 per square foot for non-waterfront, single-family homes, which exceeds their budget.
Janet Gavarrete, a planner for the University of Miami located in Coral Gables, highlights that residents are attracted to the city's high property values and consciously choose to live there for its quality of life, planned infrastructure, and remarkable beauty.
The traffic circles in Coral Gables make it difficult to speed through residential neighborhoods, contributing to the city's reputation for safety.
Additionally, Coral Gables has its own police and fire departments and enjoys one of the lowest crime rates in Miami-Dade County.
Real estate agent Chris Basick, a resident of Coral Gables for 14 years, witnesses the "wow-factor" experienced by clients when they recognize the city's safety, attractive homes, and excellent municipal services.
Gladys Acosta, who relocated to Coral Gables after living in Miami Beach for nearly 20 years, praises the unique character of the homes and the city's convenient location that offers a sense of tranquility while still being part of the vibrant Miami area.
Cost of Living
When relocating to a new area, the affordability of living in that particular town plays a pivotal role in determining one's decision. In comparison to its neighboring towns, Coral Gables boasts a higher cost of living.
On the whole, the cost of living in Coral Gables is estimated to be 16% above the national average, making it one of the pricier cities in the country.
Here is a comparison of selected items in Coral Gables versus the U.S. average:
Milk (1/2 gallon) - In Coral Gables, it is priced at $3.19, whereas the U.S. average is $2.03.

Bread - In Coral Gables, the cost is $4.66, while the U.S. average stands at $3.37.

Doctor Visit - A doctor's visit in Coral Gables costs approximately $110, compared to the U.S. average of $115.79.

Gas - The price of gas in Coral Gables is $2.16, slightly higher than the U.S. average of $2.12.

Energy Bill - Coral Gables residents face an average energy bill of $151.49, while the U.S. average is $165.76.
In recent times, the cost of living in Coral Gables has been consistently increasing, particularly in the areas of transportation, food, and housing.
However, it is worth noting that Florida is a tax-friendly state, which means residents are exempt from paying state taxes from their paychecks, only federal taxes. This provides individuals with more disposable income for essential living expenses.
Furthermore, it is crucial to consider the hot weather when contemplating a move to Florida. The long, sweltering summers have an impact on the cost of living, particularly regarding energy expenses.
Expect to run your air conditioner extensively during the summer months, resulting in increased living costs during that period.
Real Estate Market
Coral Gables, with a population of approximately 50,000, is smaller in size compared to its surrounding neighborhoods.
Consequently, the housing market in Coral Gables can be quite competitive. The number of houses available for sale is relatively fewer when compared to larger cities like Miami, which has a larger population.
However, exercising patience to find the perfect home in Coral Gables can be worthwhile due to the town's unique architecture and developments.
As of the end of 2022, around 20% of homebuyers in Coral Gables were searching for properties outside the city, while 3% were specifically interested in moving to Coral Gables from different parts of the country.
The median home price in the area is approximately $955,000, which reflects a 20% decrease compared to home prices in 2021.
This indicates a positive trend for those considering a move to Coral Gables, as home costs are beginning to decline.
In November 2022, homes in Coral Gables, Florida, were sold for nearly 3% less than their initial asking price. Typically, homes in this town remain on the market for approximately 75 days before being sold.
Coral Gables comprises six distinct neighborhoods, offering a range of housing options, including single-family homes, condominiums, and apartments.
Job Market
Coral Gables boasts a thriving downtown area that serves as a significant employment hub for both local and international businesses. Being in close proximity to the University of Miami, there are often opportunities for fresh talent to be hired.
Various prominent job roles in Coral Gables include Office and Administrative Support, Executive/Managers/Administrators, Sales, Business and Financial Operations, as well as positions in the Food industry.
The city employs around 86,000 individuals, with approximately 23% working in blue-collar occupations and the remaining 76% in white-collar professions.
The two primary industries driving employment in Coral Gables are Professional, Scientific, and Technical Services, and Banking, Finance, and Insurance.
If you are seeking employment within these sectors, Coral Gables presents excellent prospects. Additionally, the Health Care and Support services industries also offer significant employment opportunities in the area.
Education
Coral Gables is a part of the Miami-Dade County Public School District, which happens to be the fourth largest school district in the nation, catering to over 330,000 students!
Within the city limits, there are 11 public schools available, which means there is approximately one public school for every 4,628 residents.
Here are the top-rated public schools in Coral Gables:
Elementary School - George W. Carver Elementary School

Middle School - George Washington Carver Middle School

High School - International Studies Preparatory Academy
In addition to the diverse range of public schools, Coral Gables is also home to several highly regarded private schools.
Some of the coveted private educational institutions in the area include Gulliver Academy, Riviera Schools, Saint Philip's Episcopal School, Saint Theresa Catholic School, and Saint Thomas Episcopal Parish School.
Crime Rate
Due to its smaller size, crime rates in Coral Gables can appear more significant when measured by residents per square mile. Data from 2020 indicates that the total crime rate in the city is 4% higher than the national average.
However, it is worth noting that the rate of violent crime is 74% lower than the national average. The increase in Coral Gables' overall crime rate is primarily driven by property crimes.
Despite the crime rate being higher than the national average, there are still safe areas within Coral Gables. The North East region of Coral Gables, which is closest to Miami, tends to have a higher crime rate.
On the other hand, the South East part of Coral Gables is considered safer, with a significantly lower crime rate. It is important to consider these variations when evaluating safety in different parts of the city.
Restaurants
Coral Gables boasts a remarkable culinary scene with a variety of exceptional restaurants and establishments.
Whether you're moving to the area, visiting, or already living there, here's a short list of some local favorites that come highly recommended:
Graziano's Restaurant - A must-try, this family-owned and operated establishment offers a delightful white-tablecloth setting and specializes in Argentinean empanadas and churrasco meats grilled over a wood fire. Prepare to indulge in a mouth-watering menu.

Hillstone - With nearly two decades of excellence, Hillstone is an upscale restaurant known for its outstanding sushi, steaks, and an array of other delectable dishes. Experience fresh flavors and impeccable service in a refined setting.

Bulla Gastrobar - A beloved local favorite situated in downtown Coral Gables, Bulla Gastrobar serves up delightful Spanish cuisine. Discover a vibrant atmosphere and enjoy a diverse menu that's sure to satisfy your taste buds.

Zucca - Dive into the world of authentic Italian cuisine at Zucca. This establishment passionately creates flavors that excite and engage the senses using classic techniques and the flawless perfection of their dishes.

MesaMar Seafood Table - Experience the chic ambiance of MesaMar Seafood Table, a seafood restaurant and bar that combines Asian and Latin fusion cuisine. Immerse yourself in a bright, ocean-inspired space and enjoy a great selection of seafood dishes and cocktails, perfect for a memorable date night.
These are just a few examples of the top-rated dining establishments in Coral Gables. Exploring the local culinary scene is sure to be a delightful experience.
Beaches
While Coral Gables is a beautiful city in South Florida, it is important to note that it is not directly located on the coast and does not have its own beaches.
However, being in close proximity to the coast, residents and visitors of Coral Gables can easily access several stunning beaches in the surrounding areas.
Here are some notable beaches that are within a short drive from Coral Gables:
Matheson Hammock Park Beach - Situated in neighboring Miami, Matheson Hammock Park Beach offers a picturesque setting with its lagoon-style swimming area. Visitors can enjoy a sandy beach, calm waters, and scenic views. The park also features walking trails, picnic areas, and a marina.

Crandon Park Beach - Located on Key Biscayne, just a short drive east of Coral Gables, Crandon Park Beach is a popular destination for both locals and tourists. This expansive beach boasts crystal-clear turquoise waters, soft sands, and a range of amenities such as lifeguards, picnic tables, and rental facilities for water sports equipment.

South Beach - Considered an iconic beach destination, South Beach in Miami Beach is known for its vibrant atmosphere, stunning Art Deco architecture, and lively entertainment scene. Visitors can bask in the sun on the wide sandy beach, explore the vibrant Ocean Drive, or take a stroll along the famous South Beach Boardwalk.

Key Biscayne Beaches - Aside from Crandon Park Beach, Key Biscayne offers additional beaches that are worth exploring. Virginia Key Beach, located just off the Rickenbacker Causeway, offers a serene shoreline, nature trails, and opportunities for kayaking and paddleboarding. Bill Baggs Cape Florida State Park is another popular beach on Key Biscayne, known for its scenic beauty, historic lighthouse, and ample recreational activities.
While Coral Gables itself may not have its own beaches, the nearby coastal areas offer a range of beach options for residents and visitors to enjoy the sun, sand, and sea.
As Soon As You Move to Coral Gables...
Once you arrive in Coral Gables, there are several important tasks to consider:
Voter registration - If you're eligible to vote, you can register to vote in Coral Gables.

Driver's licenses - If you're coming from another state and wish to become a Florida resident, obtain a Florida driver's license. Make sure to gather all the required documentation before visiting the Department of Motor Vehicles (DMV).

Out-of-state vehicle registration - If you have brought a vehicle from another state, it is essential to register it in Florida within 10 days of your move.

Trash and recycling - Coral Gables has twice-weekly residential garbage collection.

Meeting new people - There are numerous opportunities to meet new people in Coral Gables. One excellent way is to utilize platforms like meetup.com, which offer a wide range of social and interest-based groups.
Engaging in these essential tasks and exploring local social platforms will help you settle into Coral Gables more smoothly and connect with the vibrant community in the city.
Coral Gables Tax Advantages
Living in Coral Gables, Florida, offers significant tax advantages, particularly the absence of state income tax.
Upon relocating to Coral Gables, you will only be required to pay federal income tax, property taxes, and a 7% sales tax. It's important to note that grocery food purchases are exempt from the sales tax.
These tax benefits make Coral Gables an attractive destination for many affluent individuals seeking to optimize their financial situation.
In terms of property taxes, the average property tax rate in Miami-Dade County, which encompasses Coral Gables, is approximately 1.02% of assessed home values.
However, it is worth mentioning that some homeowners in Miami may pay a slightly higher rate of around 2% in property taxes.
Property tax assessments are conducted annually by the tax assessor, so it is essential to consider this when planning significant home improvements or modifications.
Find the Right Real Estate Agent!
At MakeFloridaYourHome, our focus is on aiding individuals and families in finding their perfect home in the sunny state.
Our team of skilled agents comprehends the distinctive intricacies of Florida's diverse real estate market. We possess extensive knowledge about the various regions, neighborhoods, and communities throughout the state.
From the breathtaking coastlines of Miami to the serene lakeside communities of Central Florida, we will assist you in navigating the options and discovering the ideal place to call your own.
Collaborating with a dedicated real estate agent provides you with access to exclusive listings, invaluable market insights, and expert guidance on pricing and negotiations.
Our objective is to ensure that your home-buying journey is seamless, stress-free, and customized to your specific preferences and requirements.
Therefore, whether you are a first-time homebuyer, seeking an upgrade to your current residence, or searching for an investment property, our team is available to support you at every stage.
Contact MakeFloridaYourHome today, and let us transform your Florida dream into a tangible reality! Get in touch with one of our experienced real estate agents at MakeFloridaYourHome now to discover the perfect home in the sunshine state.
Your Florida dream awaits!
With over 50 years of mortgage industry experience, we are here to help you achieve the American dream of owning a home. We strive to provide the best education before, during, and after you buy a home. Our advice is based on experience with Phil Ganz and Team closing over One billion dollars and helping countless families.
Choose Your City for More Moving to Florida Information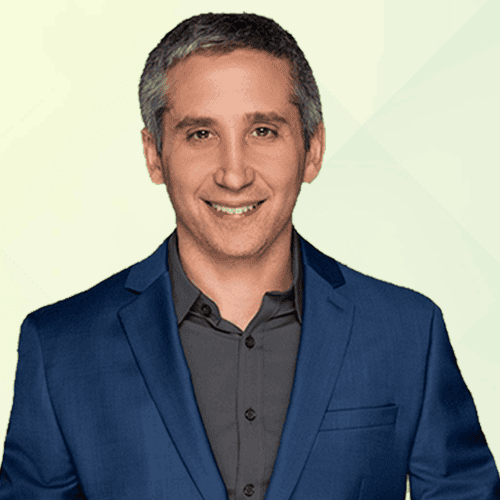 About Author - Phil Ganz
Phil Ganz has over 20+ years of experience in the residential financing space. With over a billion dollars of funded loans, Phil helps homebuyers configure the perfect mortgage plan. Whether it's your first home, a complex multiple-property purchase, or anything in between, Phil has the experience to help you achieve your goals.